School Profile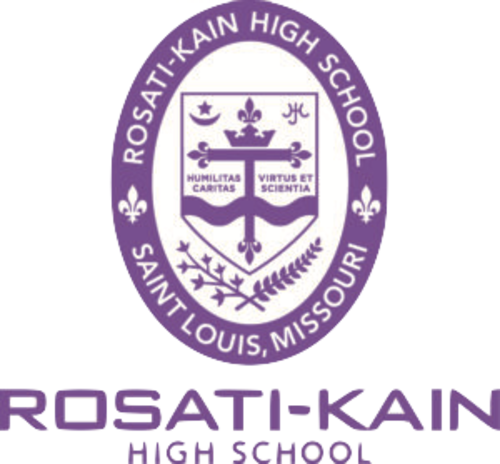 History
Rosati-Kain was established as two separate educational institutions named for Joseph Rosati and John Joseph Kain, the first two Archbishops of St. Louis. The centers were run by the Sisters of Saint Joseph (Rosati Center) and School Sisters of Notre Dame (Kain Center).
In the fall of 1911, the two centers combined to form one school, Rosati-Kain.
Rosati-Kain educates students from throughout the metropolitan St. Louis area and Illinois (100-grade schools and over 75 zip codes) to enrich, cultivate, educate, and prepare them for their future in the new century.
Characteristics
Only Catholic, All-Girls College Preparatory High School in the City of St. Louis
Grades 9-12
Total Enrollment: 278
Senior Class of 2019: 55
Average Class Size: 16
Student/Teacher Ratio: 12:1
Admissions
Our ideal candidate is a young lady in the top 25% of standardized tests and has As and Bs on her report cards for 6th, 7th and 8th grade.
Accessibility
2018-19 Tuition is: $12,500
2018-19 Financial Aid: $850,000+
Average Family Assistance: $4,100
College Admissions Profile
Accompanying every transcript Rosati-Kain High School sends to college admissions offices around the world, our School Profile explains who we are and the nature of our rigorous education.
To view a complete school profile of R-K, please click here.