Susan Faron | Librarian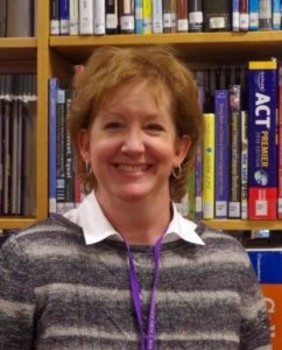 The mission of the Mary Beth Schmid Daniels '63 Learning Commons is trifold:
to support the school curriculum

to assist the R-K community in becoming competent, discriminating, and ethical users and producers of information and ideas

to promote a lifelong love of reading
Open from 7:45 a.m. to 3:15 p.m. Monday –Friday, the Learning Commons is a quiet place for students to do homework, study, or read during their unscheduled time. The library collection includes a variety of material in print and electronic formats. Links to the catalog, databases, and e-books can be found on this page. See the librarian for password information.
Susan Faron
Librarian
(314) 533-8513, ext. 2701
[email protected]
Susan Faron holds a Bachelor of Science degree in Elementary Education from Middle Tennessee State University, a Master of Arts degree in Information Science and Learning Technologies from the University of Missouri, and a K-12 certification as a library media specialist. The 2023-24 school year will mark her 23rd year as an educator and 19th year as R-K's librarian.