Rosati-Kain Student on Path to become Eagle Scout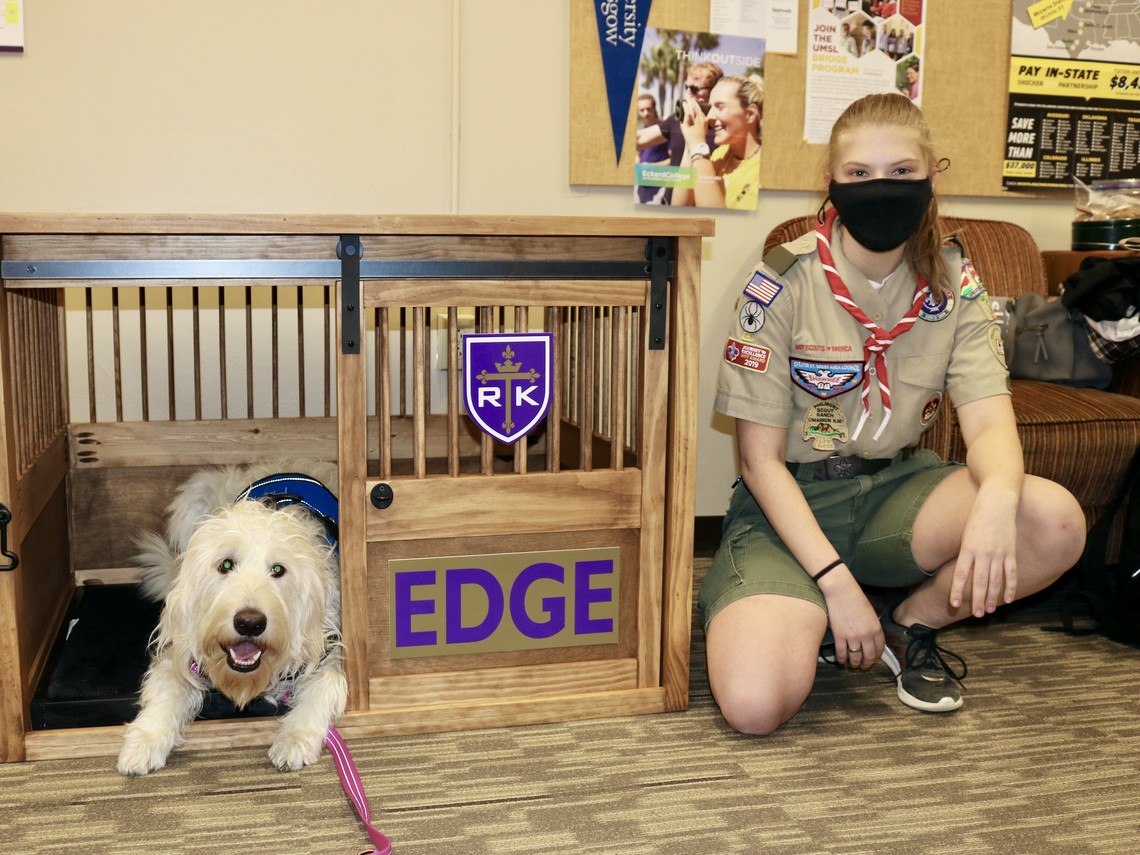 Ceri Brush '22 is well on her way towards becoming one of the first female Eagle Scouts in the country!
Ceri joined a cohort of only five other young women in the St. Louis area to form a troop in February 2019 when, for the first time ever, girls were allowed to join the Scouts BSA (formerly, the Boy Scouts). Part of the path to Eagle includes showing leadership in a project. Ceri chose to make our therapy dog, Edge, a crate for her project. As you can see from the picture, she did an incredible job and Edge loves it!
The remaining requirements to become an Eagle Scout include earning merit badges to gain skills and knowledge, giving service to the community, and helping lead the troop. If Ceri completes all of these requirements by February, she will be considered to be in the Inaugural Class of female Eagle Scouts across the country.
Congratulations, Ceri!