Honorable R-K Alumnae Visit Rosati-Kain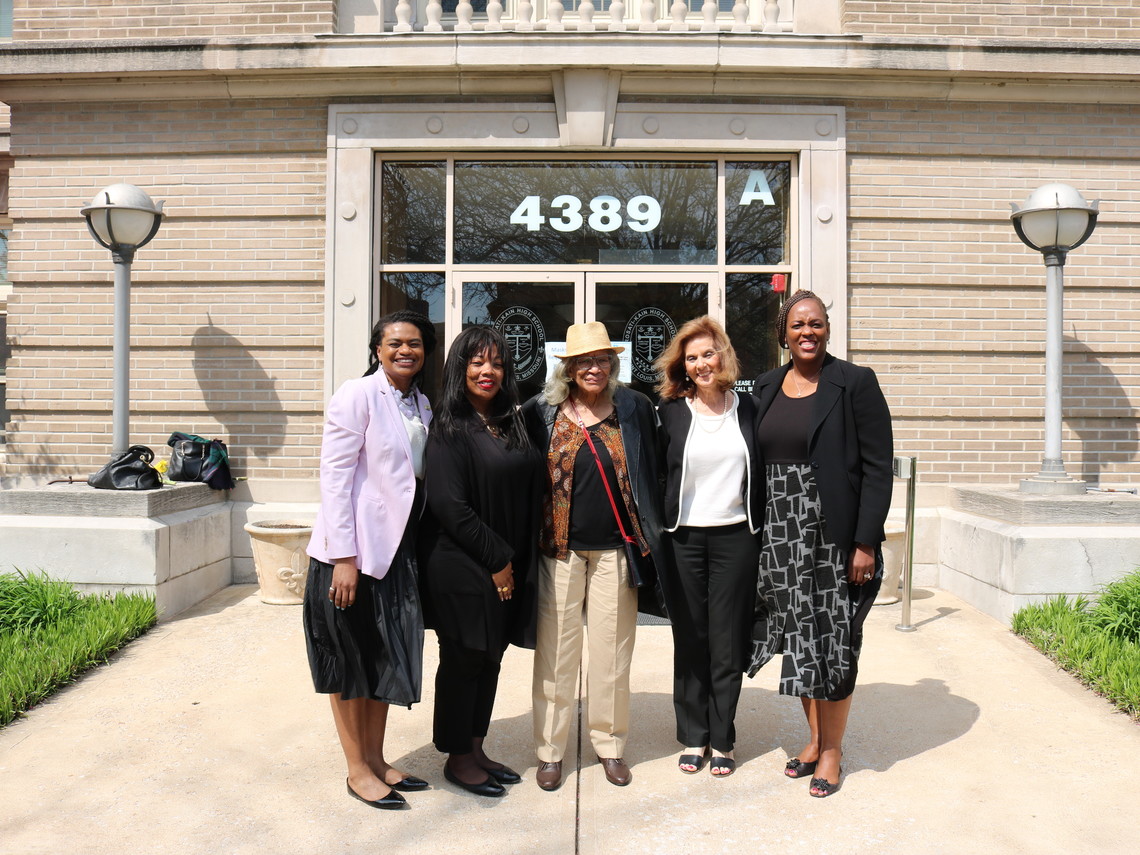 Rosati-Kain had the distinct honor of welcoming five distinguished alumnae into our building on Friday, April 22, 2022. Supervising Judge Lucretia Clemons Jones '89, Judge Nicole Colbert-Botchway '89, Chief Judge Krista Peyton '87, Chief Judge Sherri Sullivan '71, and retired Judge Evelyn M. Baker '66 sat on a panel for our students to enjoy. These esteemed women engaged in a Q&A with students and provided guidance on navigating the professional world as a woman and as a woman of color. They spoke on the challenges they have had to overcome in the past and challenges they are still being faced with today. Students walked away from this unique opportunity feeling a sense of empowerment and independence. 

We are grateful to Michelle Martin-Bonner '84 who has spearheaded diversity, equity, and inclusion efforts within our school. Michelle has helped us to provide school-wide initiatives every quarter and keep DEI efforts at the forefront of our education and experiences.