Congratulations, Kateri Heithaus '19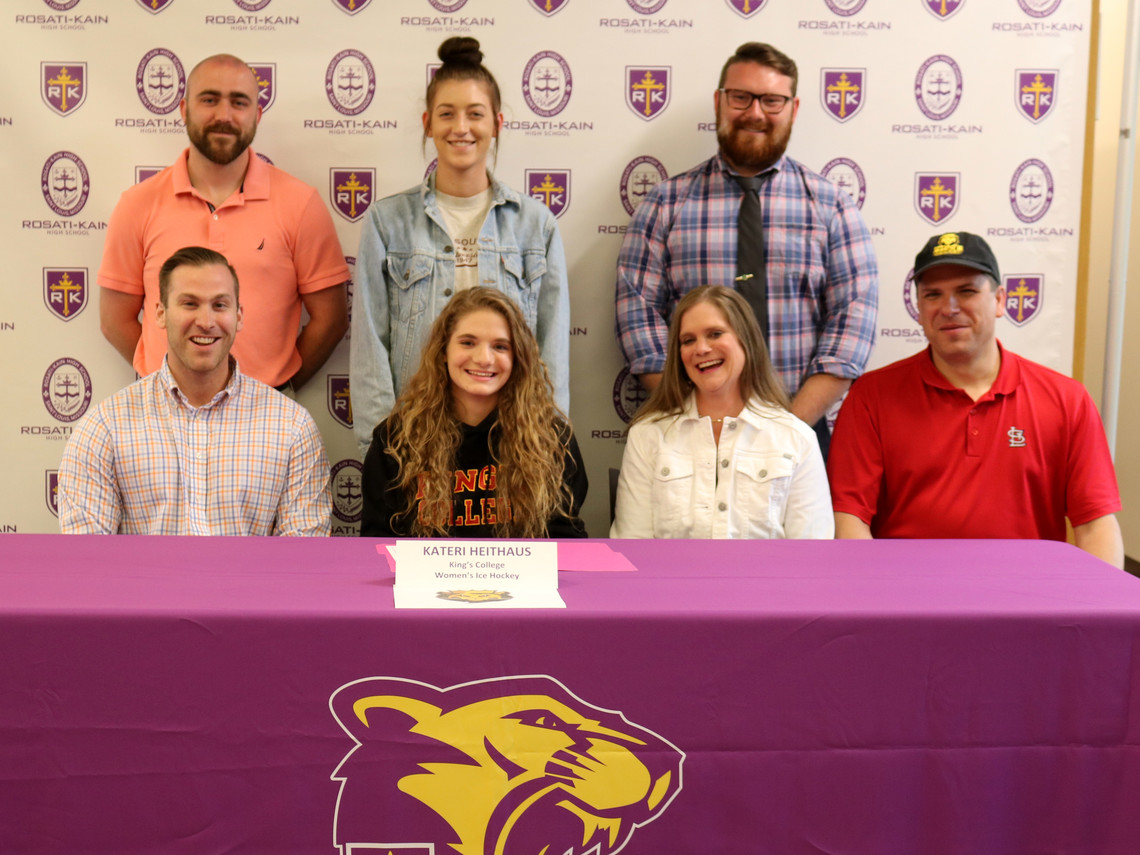 Congratulations to our student-athlete Kateri Heithaus '19, who signed to play Ice Hockey at King's College, Pennsylvania. Kateri has been playing center for the Girls Tier 1 Dallas Stars Women's Team this year.  She previously played with the AAA Lady Blues her Freshman, Sophomore, and Junior year. 
"It is an unexplainable feeling when you reach a goal you have always dreamed about," Kateri said of her college signing.  Rosati-Kain's Athletic Director, Mel Wilson '04 is proud of Kateri's hard work, "She is a great athlete and it is wonderful to see how she has worked to pursue her dream of playing hockey at the next level."