Congratulations, Hallie Schlereth '19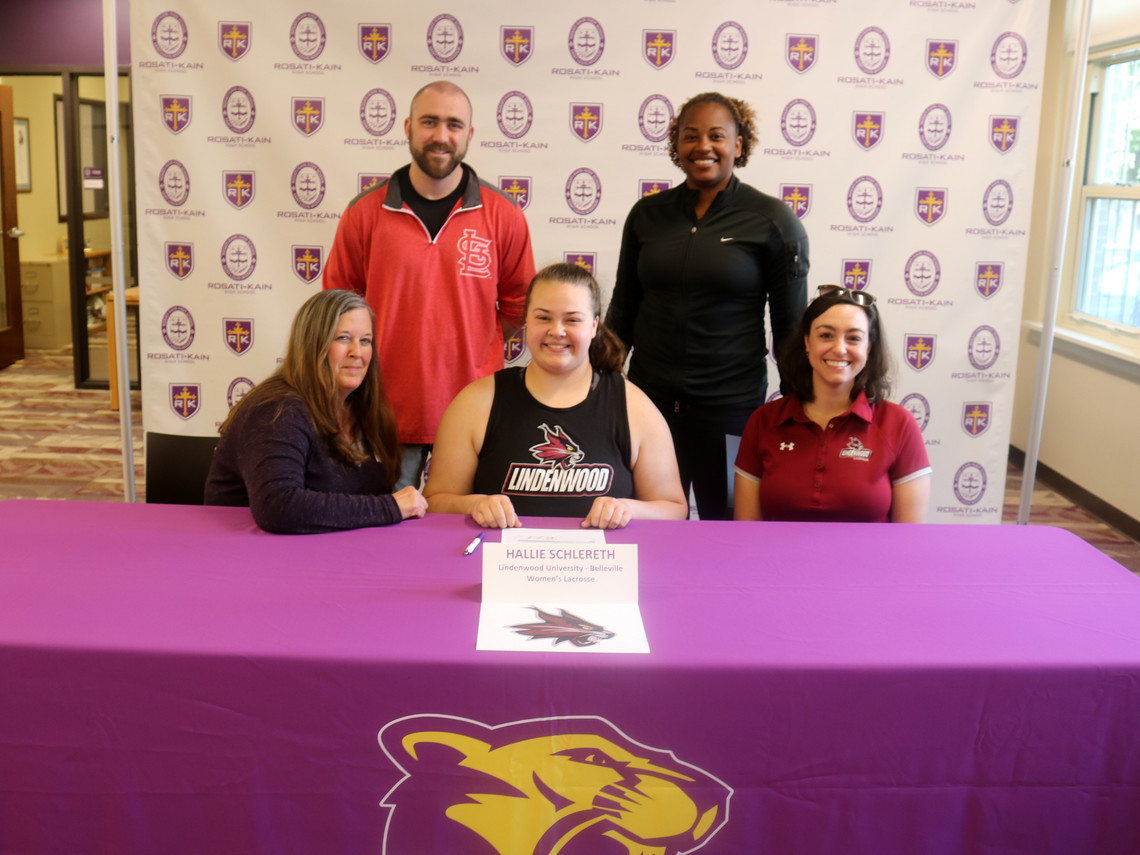 Congratulations to Hallie Schlereth '19 who signed to play Women's Lacrosse at Lindenwood University-Belleville.  Hallie plays defense for Rosati-Kain and is excited to play at the next level. "I am so blessed to have been given this opportunity to continue to play the sport I love at such a high level. This would not have been possible without the support of my family, friends, teammates, and coaches who have always pushed me to be the best athlete I can be."
Rosati-Kain Athletic Director, Mel Wilson '04 added, "Hallie has worked hard to achieve the dream of playing lacrosse since she was a sophomore.  I am thrilled to see her realize her dream."