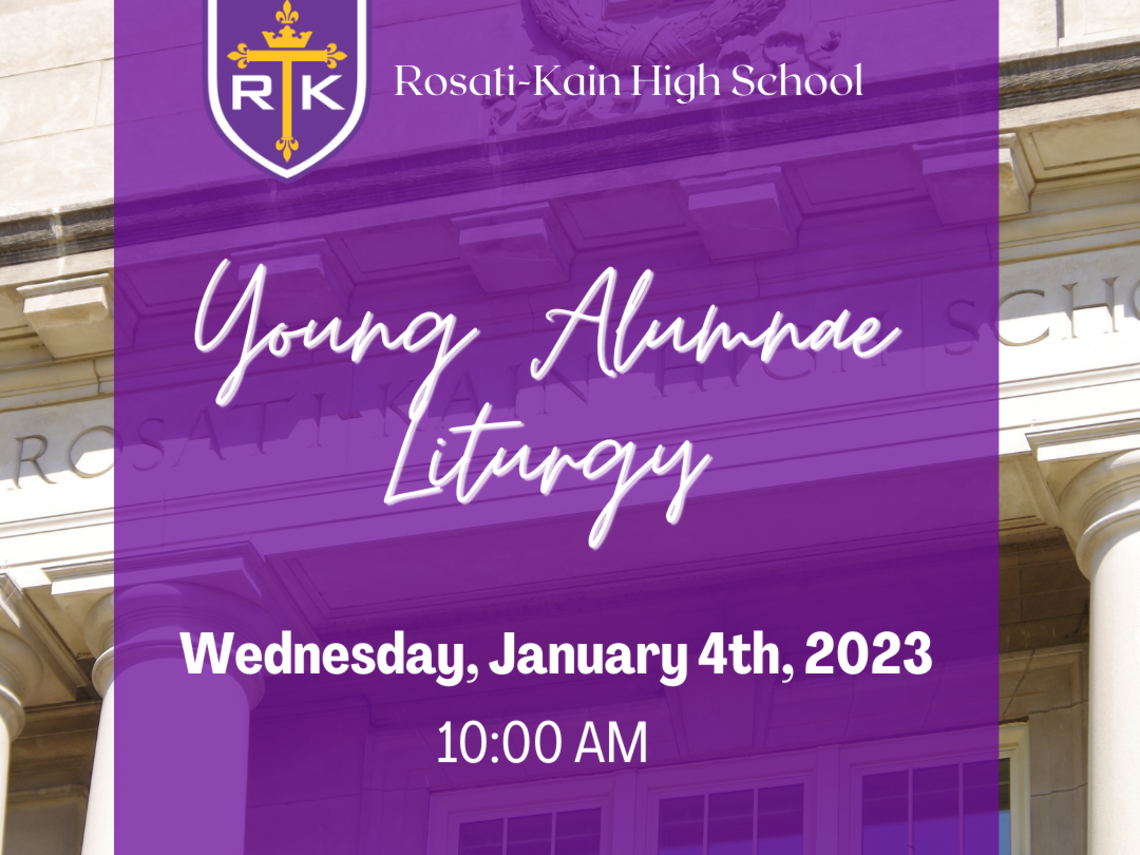 We invite our young alumnae to join us back at Rosati-Kain!
If you are a graduate of classes 2018-2022, we invite you to return to R-K for our Young Alumnae Liturgy. This is a wonderful opportunity to reconnect with fellow Kougars, while meeting current Kougs! Join us at 10:00 AM for liturgy followed by a small reception. Then feel free to stick around, tour the school and reconnect with students and teachers! Hope to see you there!
When: Wednesday January 4th, 2023
Time: 10:00 a.m.
Where: Rosati-Kain High School