The Unique Boutique Returns!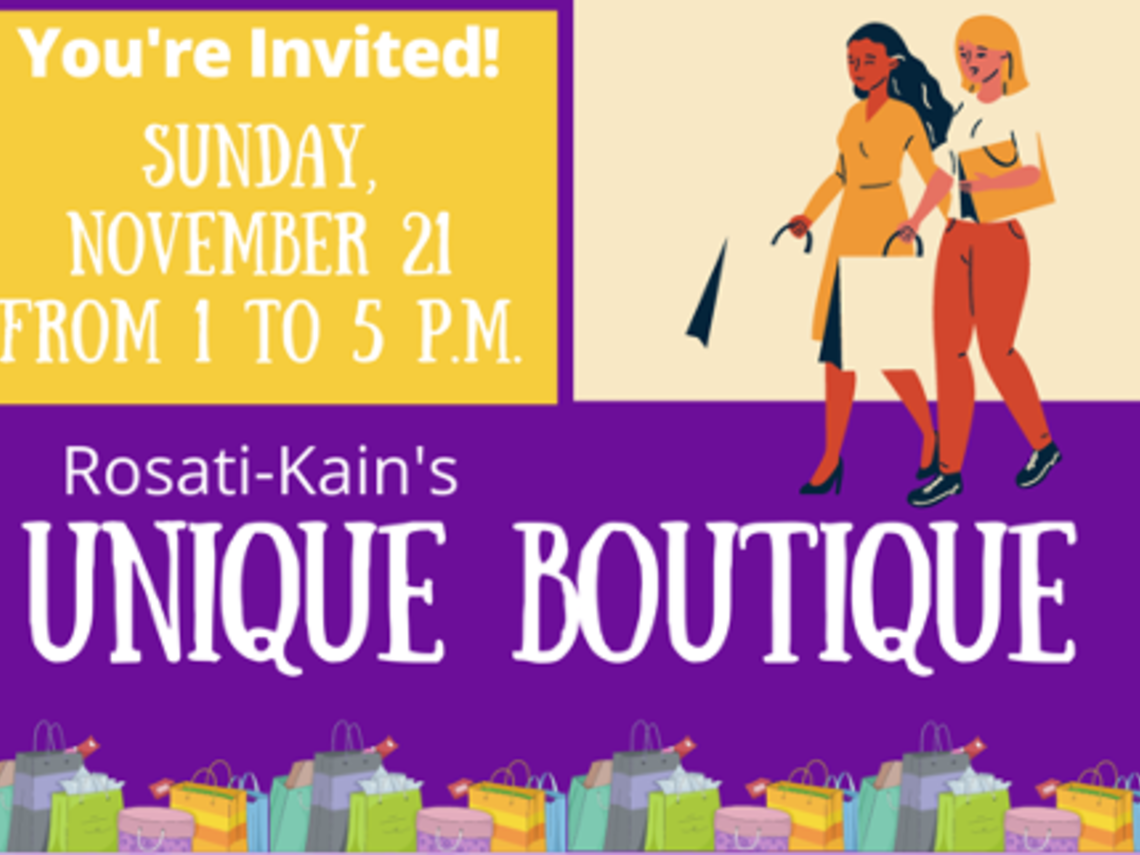 Unique Boutique on Sunday, November 21!
We are excited to announce the return of the Unique Boutique! Join us at Rosati-Kain High School on Sunday, November 21 from 1-5pm for a chance to support local vendors while getting some holiday shopping done. While we will not have the food samples we have had in year's past due to Covid restrictions, we will have a coffee and hot chocolate to enjoy. Tickets will cost $5 in advance, and $10 at the door.
Be sure to purchase your tickets today!
Please email [email protected] for any questions