Rosati-Kain Robotics Team Receives $3,000 Grant from Bayer Fund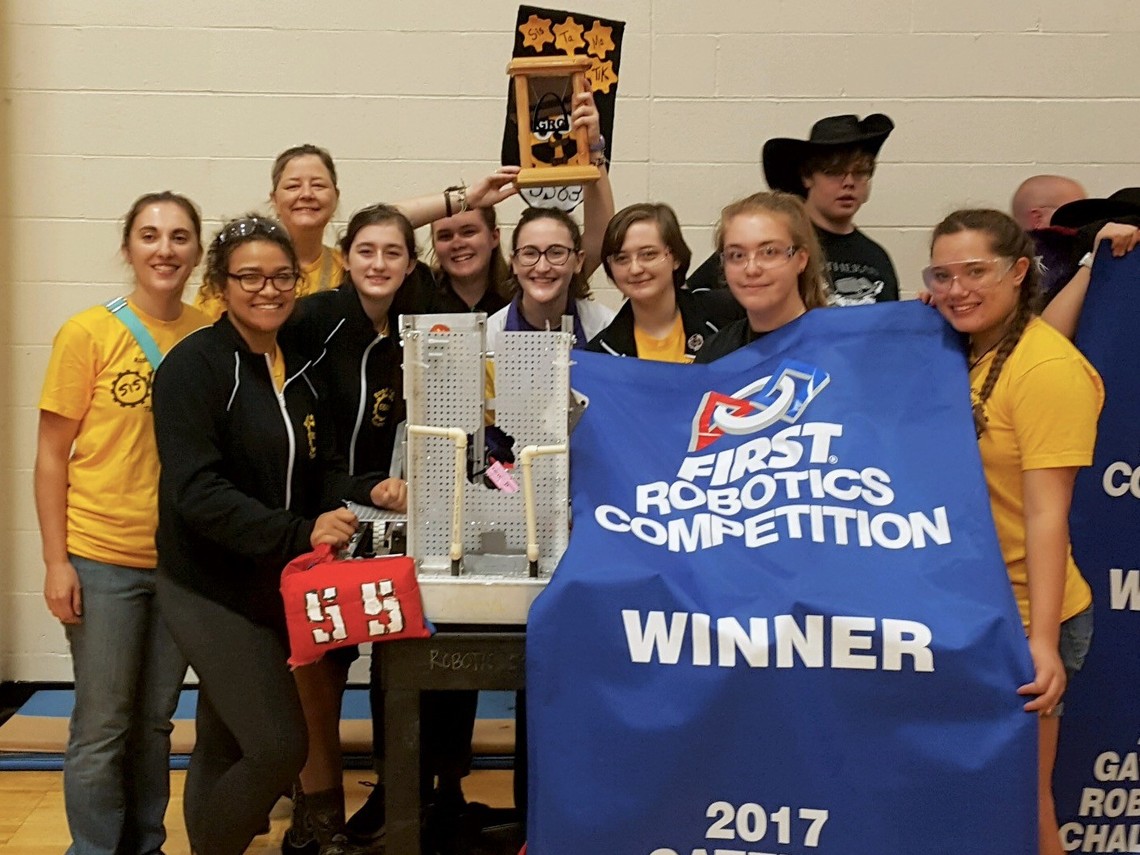 St. Louis, MO – Students at Rosati-Kain received grant funding for their robotics team as they work to enhance their skills in science and engineering. Bayer Fund, a philanthropic arm of Bayer, recently awarded a one-time $3,000 grant to Team Sistamatik to support their participation in the FIRST Robotics program.
Team Sistamatik will use this grant to participate in FIRST Robotics educational programs and competitions. FIRST enables teams of students to compete with others in building, designing and programming their own robots to perform preassigned tasks, giving students a chance to get involved with real-world engineering.
"The First Robotics program helps provide the necessary skills for young students to become STEM (science, technology, engineering and math) leaders," said Al Mitchell, President of Bayer Fund. "This program not only inspires innovation but provides life capabilities such as communication and self-confidence. Bayer Fund is proud to provide grants to student teams to encourage their development into future scientists, engineers, and computer programmers."
Bayer Fund's sponsorship of FIRST Robotics teams continues the nonprofit's intentional support of programs that improve STEM education. Over the past five years, Bayer Fund has contributed over $40 million to STEM outreach efforts.
To learn more about Robotics at Rosati-Kain High School visit https://www.rosati-kain.org.
To learn more about Bayer Fund visit https://www.fund.bayer.us.
About Team Sistamatik
The Rosati-Kain robotics team, SistamatiK, provides opportunities for young women to use their education to engage in real-world experiences through the FIRST Robotics Competition program. Students have the opportunity to engage in problem solving and critical thinking, develop STEM skills, practice setting goals and managing complex projects, learn about business and marketing, and network with other teams and professional mentors. Not only do team members design, build, and program robots from the ground up to compete in each year's game, but they also participate in outreach and fundraising projects, prepare award videos and presentations, and much more.
About Bayer Fund
Bayer Fund is a nonprofit organization dedicated to strengthening the communities where Bayer customers and employees live and work by providing funding for food and nutrition, education and community development projects.