Rosati-Kain Honors Sister Nancy Marie Becker '57, SSND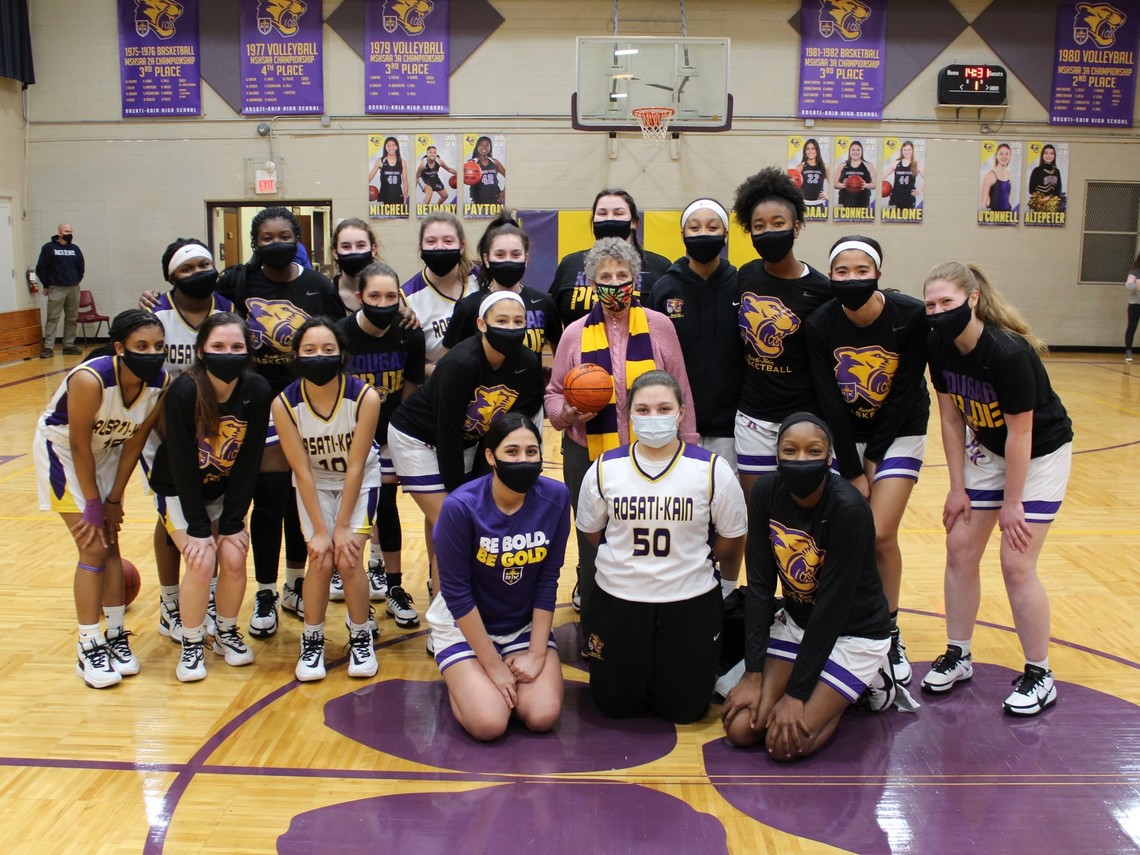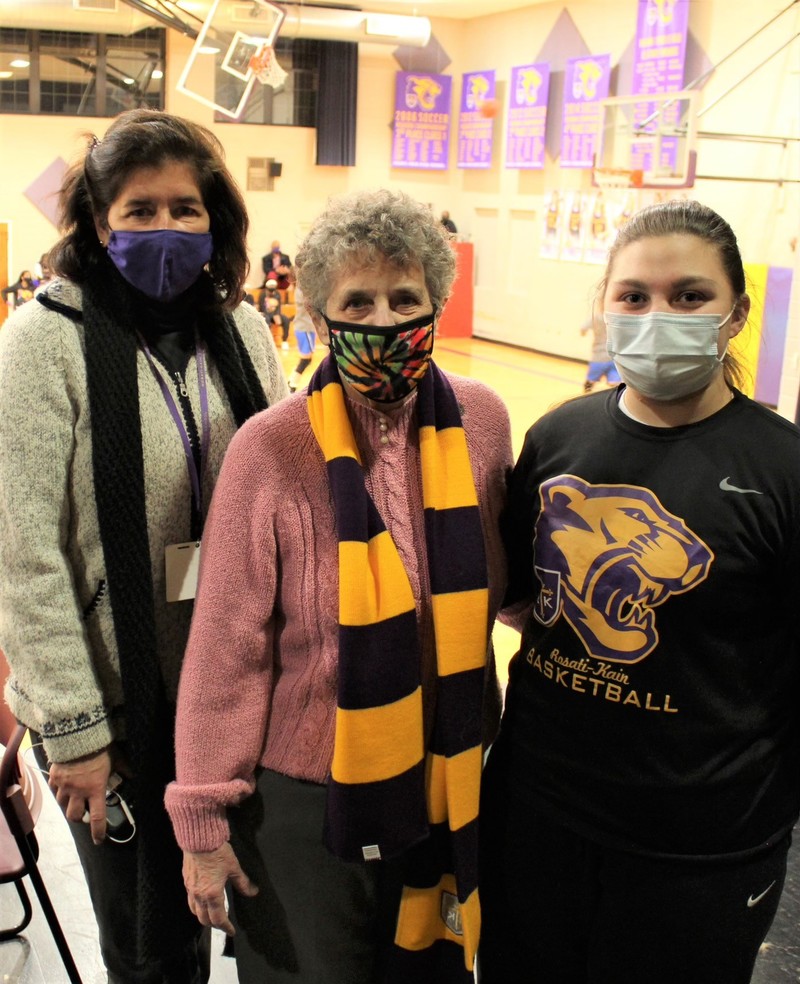 On February 8, 2021, Rosati-Kain High School honored Sister Nancy Marie Becker '57, SSND during a home basketball game against Notre Dame as a sign of appreciation for her many contributions to the school community. President Dr. Elizabeth Ann Goodwin presented Sister Nancy with signed basketballs from the JV and Varsity Basketball teams. Sister Nancy is an inspiration to all at Rosati-Kain. The school is grateful to have her as a R-K sister. 
Sister Nancy Marie Becker was born in St. Louis and professed her first vows there in 1959. She devoted her earliest years to teaching Catholic grade school students around St. Louis, serving at All Souls, St. Gabriel the Archangel, and St. Barbara. Following short stints in Burlington, Iowa and Westphalia, Missouri, Sister Nancy returned to St. Louis as a teacher and administrator at Notre Dame Elementary and Holy Angels in East St. Louis, Illinois. Throughout the 1980s and 1990s, she devoted herself to high school campus ministry, serving at Bishop DuBourg and Rosary High School, both in St. Louis. From 1993-2005, Sister Nancy also served as director of vocations for the St. Louis Province. She ministered as coordinator of religious education at Christ Light of the Nations Elementary School in St. Louis from 2006-2008. She has since devoted her full-time ministry as coordinator of the Maria Center in St. Louis. Sister Nancy attended Rosati-Kain High School and graduated in 1957. She holds a bachelor's degree in history from the former Notre Dame College in St. Louis. In 1974 and 1990, she earned masters' degrees in elementary education administration and adult religious education from the University of Missouri-Columbia and San Antonio's Incarnate Word College respectively.