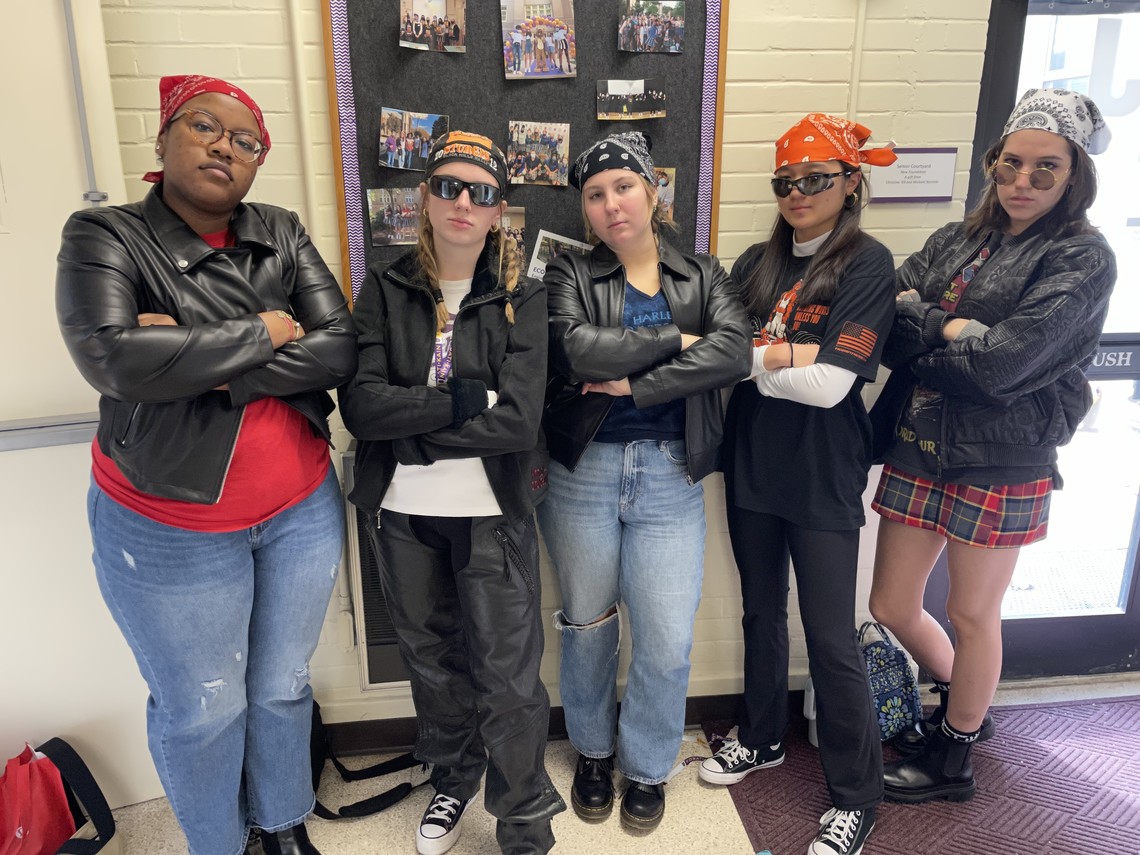 We are halfway through our 2023 ROAR Week!
From pancake breakfasts and lunctime karoke, to penny wars and art auctions-our students have had a blast thus far!
Each year, Rosati-Kain High School celebrates ROAR Week, which combines school spirit with a meaningful mission. Student Council and Kougar Outreach work together to create fun activities to boost spirit, create community, and raise awareness and money for a particular outreach partner. 
This year Roar Week took place the week of January 30- February 3. As our outreach, Roar Week fundraising efforts will be donated to Life Outside of Violence, a St. Louis Area Hospital-Based Violence Intervention Program. The program helps victims of stabbing, assault, or gunshot violence receive the treatment and resources they need to end the cycle of violence. 
Our student and faculty Art Fair was back for another year. Once again our very talented students and faculty members submitted original and unique pieces to be bid on with proceeds going directly to Life Outside of Violence. The Art Fair ends at 3PM on Friday, February 3rd, and you can use the following link to bid on items: https://e.givesmart.com/s/:ena_eMra3cO/e/v85/
Please check back for more updates and to see the total amount rasied during ROAR Week 2023!