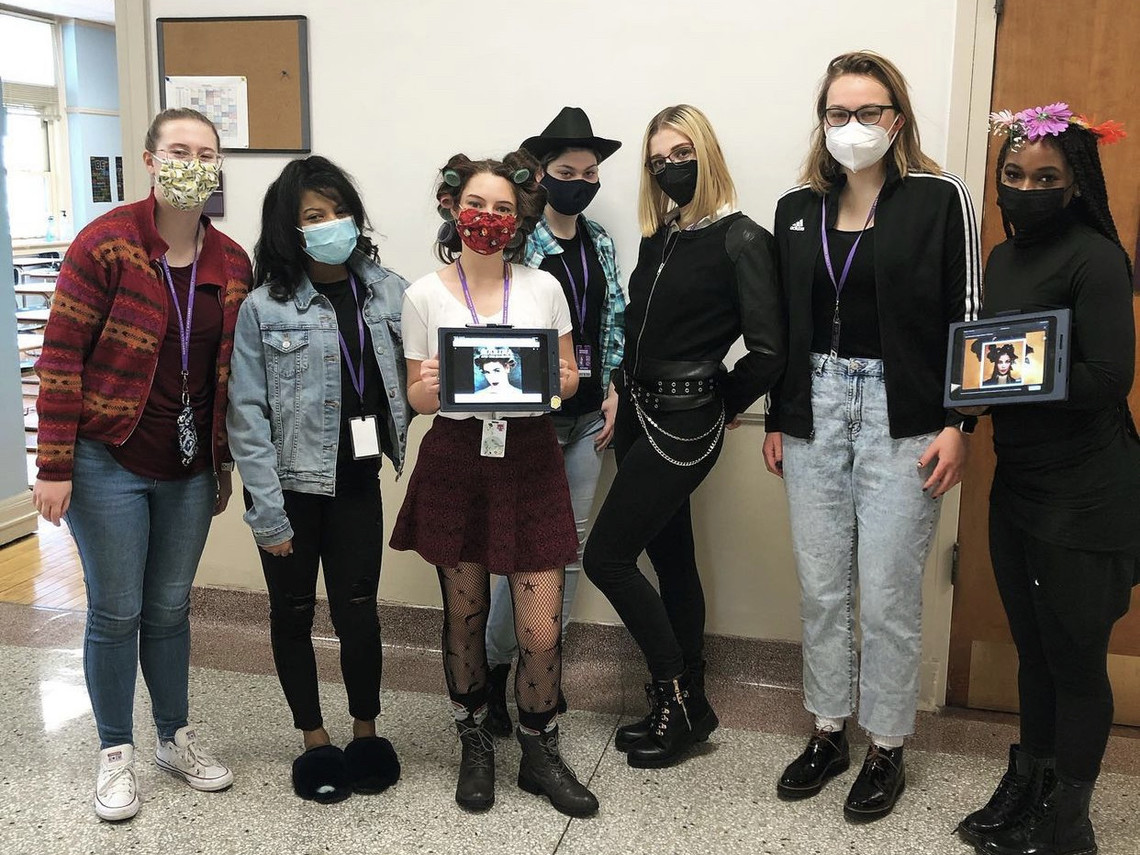 ROAR Week 2022 was full of fun, school spirit, and a shared mission to give back to the greater community. Each year, Rosati-Kain High School celebrates ROAR Week, which combines school spirit with a meaningful mission. Student Council and Kougar Outreach work together to create fun activities to boost spirit, create community, and raise awareness and money for a particular outreach partner. 
This year Roar Week took place the week of January 24-28. As our outreach, Roar Week fundraising efforts will be donated to Better Family Life, a St. Louis organization working to build stronger families and empower the community. Our Kougar community has been extremely generous this year and we're excited to share our fundraising totals for Better Family Life very soon.
Please see the flyer for the themes used this year for spirit-building dress-down days throughout the week. Thanks to the success of last year, the student Art Fair was back for another year. Once again our very talented students submitted original and unique pieces to be bid on with proceeds going directly to Better Family Life. All of the artwork was amazing! Thank you to our student artists!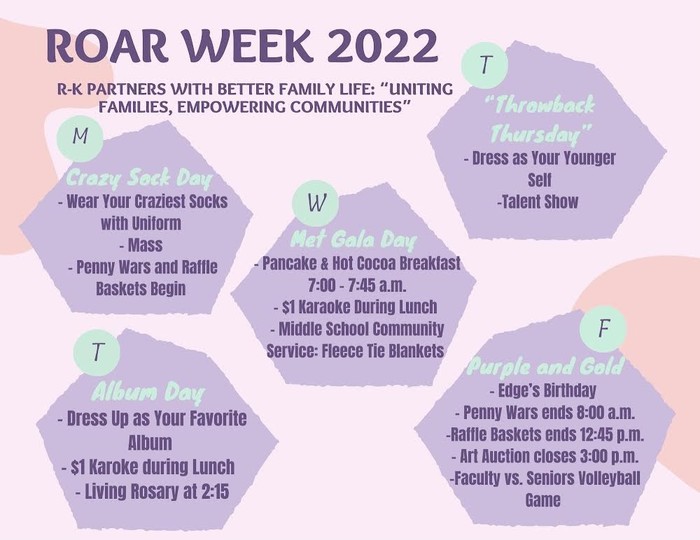 Please check back in soon to see the total amount raised during ROAR Week 2022. From apparel to the Art Fair to raffle baskets and penny wars, we're confident we're going to reach our fundraising goal!