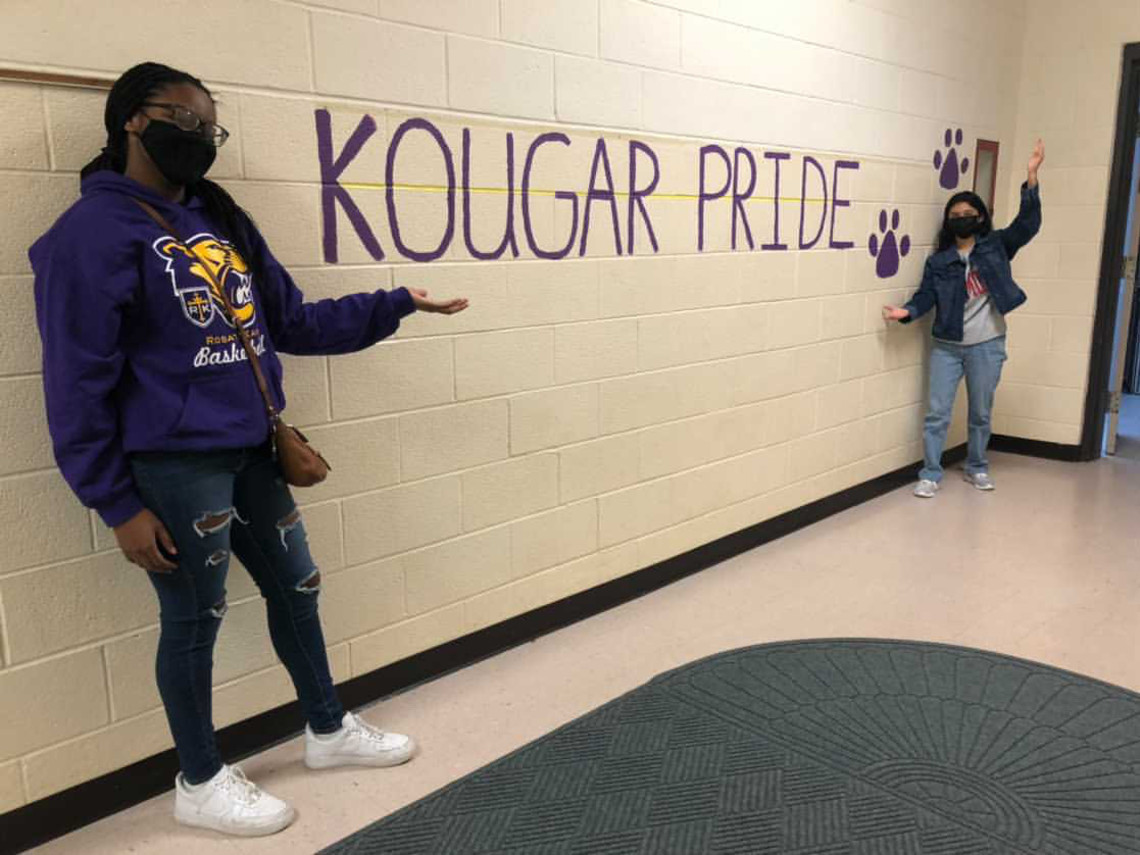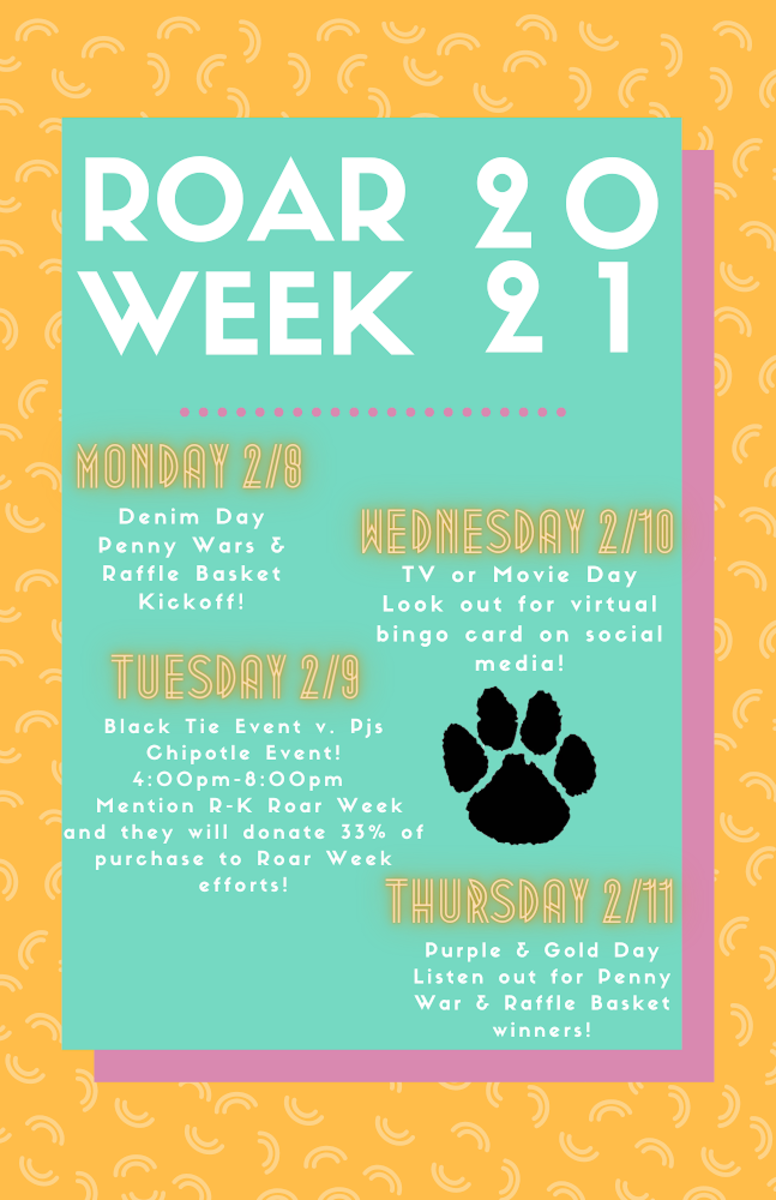 ROAR Week 2021 was a big success at Rosati-Kain High School. Roar Week combines school spirit with a meaningful mission into one fun-filled week. Student Council and Kougar Outreach work together to create fun activities to boost spirit, create community, and raise awareness and money for a particular outreach partner. 
This year Roar Week took place the week of February 8-11. As our outreach, Roar Week will continue fundraising efforts for Ms. Polasek's fight against cancer. Thank you to the generosity of our great Kougar community, approximately $8,250 has been raised to date to help Ms. Polasek with expenses related to her care.
Please see the flyer for the themes used this year for spirit-building dress-down days throughout the week. A new addition to Rosati-Kain's ROAR Week was the Art Fair. Students submitted pieces that were available on our bidding platform. Students created original works while others provided color prints. All were amazing! Thank you to our student artists! All monies raised from the Art Fair go directly to our "Team Polasek-Fight Like A Koug" fund.
Congratulations to this year's Penny Wars Champions... the Seniors! In total, we raised $1,091.44. Thank you to all of the students who participated. We also collaborated with Chipotle for a "Do Good with Burritos" fundraiser. Chipotle donated 33% of proceeds from all dinner meals on Tuesday, February 9 to Rosati-Kain High School.
Please check back in soon to see the total amount raised during ROAR Week 2021. From apparel, the Art Fair, raffle baskets to penny wars and our Chipotle event, we're confident we're going to reach our fundraising goal of $10,000! 
See Pictures of ROAR Week 2021