R-K StudentsGive Back to St. Louis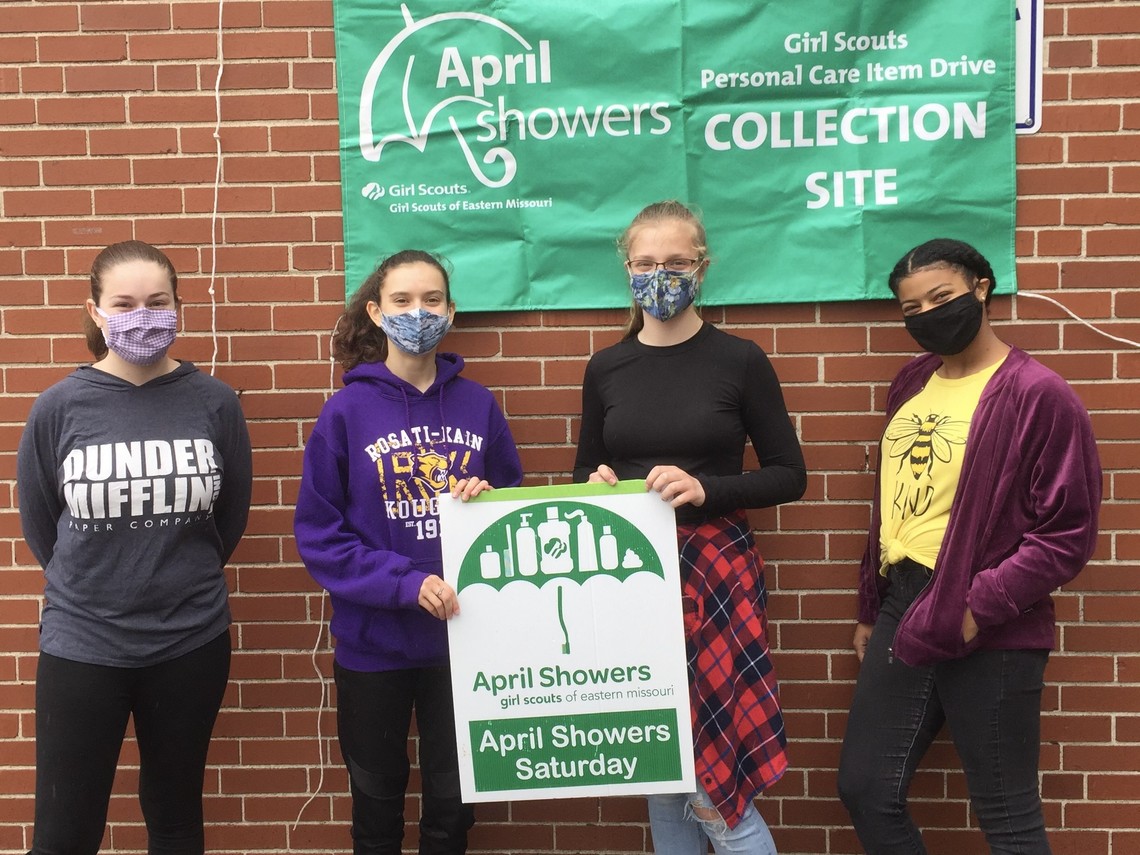 In April, Rosati-Kain students participated in April Shower.  April Showers is a personal care item drive run by the Girl Scouts of Eastern Missouri.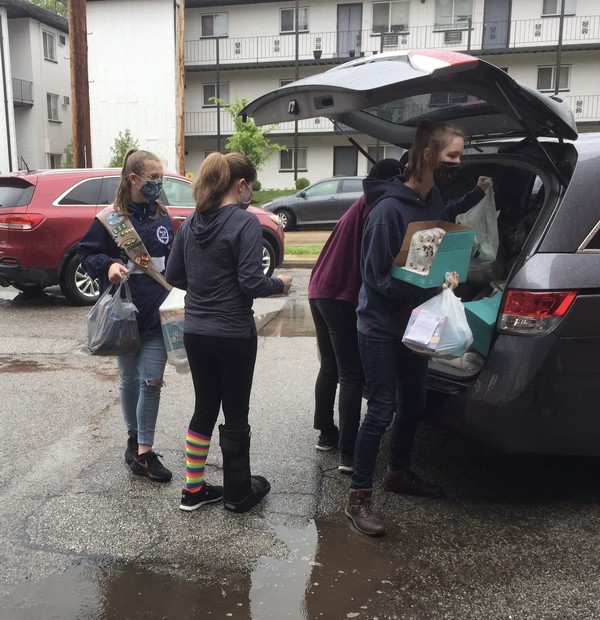 On collection day, troops go out, collect all of the donations, and bring them to the collection site—the Immaculate Conception Maplewood gym. Typically each troop would come in and sort all of the donations, but due to COVID, the number of people inside had to be limited. So troops dropped donations at the door where the Rosati-Kain girls took over. These students did all of the sorting, boxing, and moving of 11,505 items! All of these items will serve the Immaculate Conception St. Vincent de Paul Food Pantry and Nurses for Newborns.
At the end of March, Rosati-Kain students Lili and Kat '22 brought an incredible service project Trash to Mats—recycling plastic bags into sleeping mats for the unhoused—to R-K. Lili and Kat watched an upcycling craft tutorial that gave them an idea. They then gathered their classmates on a Saturday and set to work cutting plastic shopping bags into strips, then crocheting them into sleeping mats for the unhoused in St. Louis city.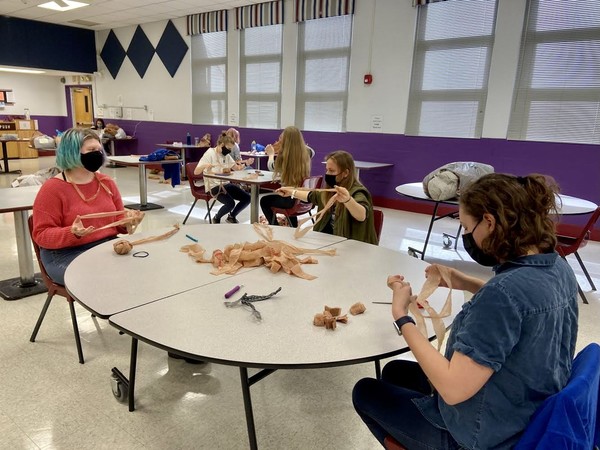 Organizations like Tent Mission STL and Biddle House took the students' finished mats and distributed them to our our city's unhoused population. Our students had so much fun they asked to gather again to keep up the work.