Kougapalooza Rocks the House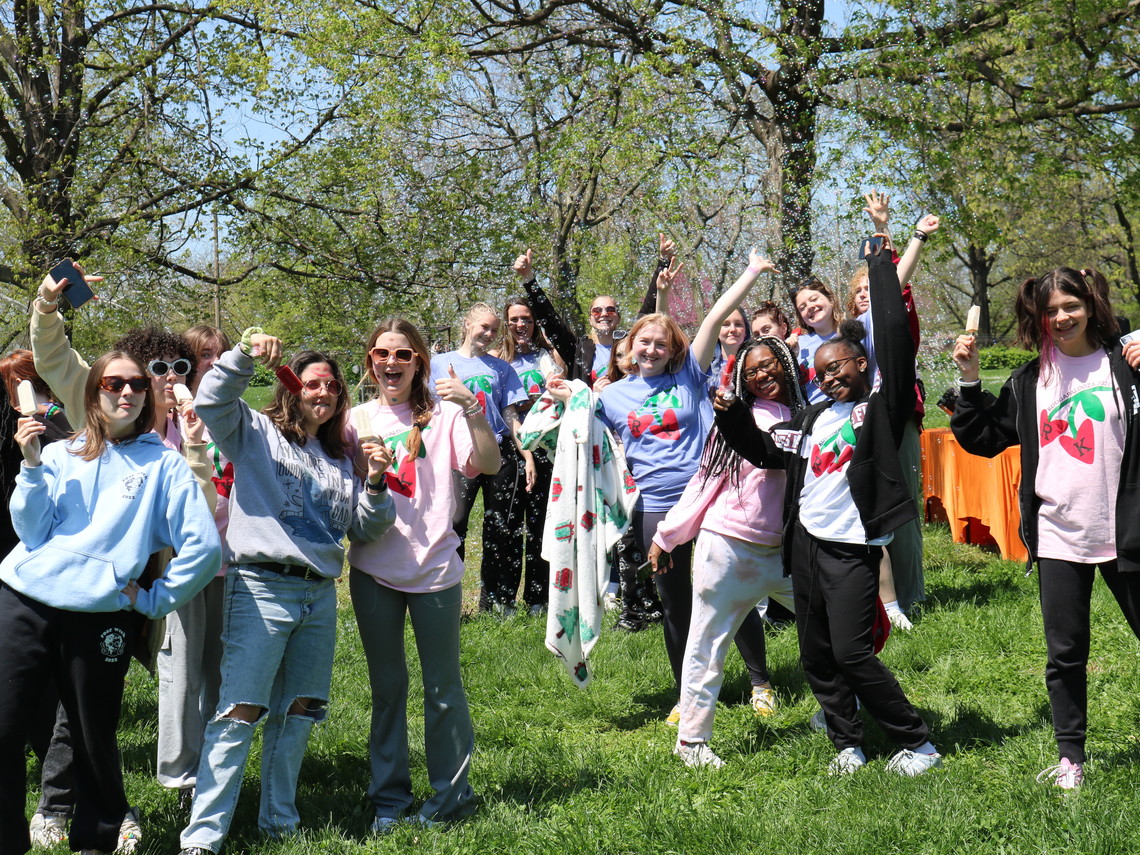 K O U G A P A L O O Z A
This year's Kougapalooza went above and beyond, as it was our first time celebrating it without restrictions since 2019. Students, faculty, and staff spent the day at Forest Park and kicked off this tradition was a celebration of Mass. We had a day full of games, a bubble truck, dancing, a coffee truck, and so much more. We even received a special visit from a few dogs from The Humane Society! 
We offer a special thank you to Patty Ackerman who, in honor of Frances Dolan Hollaron '33, made a donation so that every student and faculty member could receive breakfast, lunch, and pops from Poptimism. Our community continues to amaze us with support and commitment to providing memorable experiences for our students. Our day was full of laughter, the bonds of sisterhood, and memories sure to last a lifetime.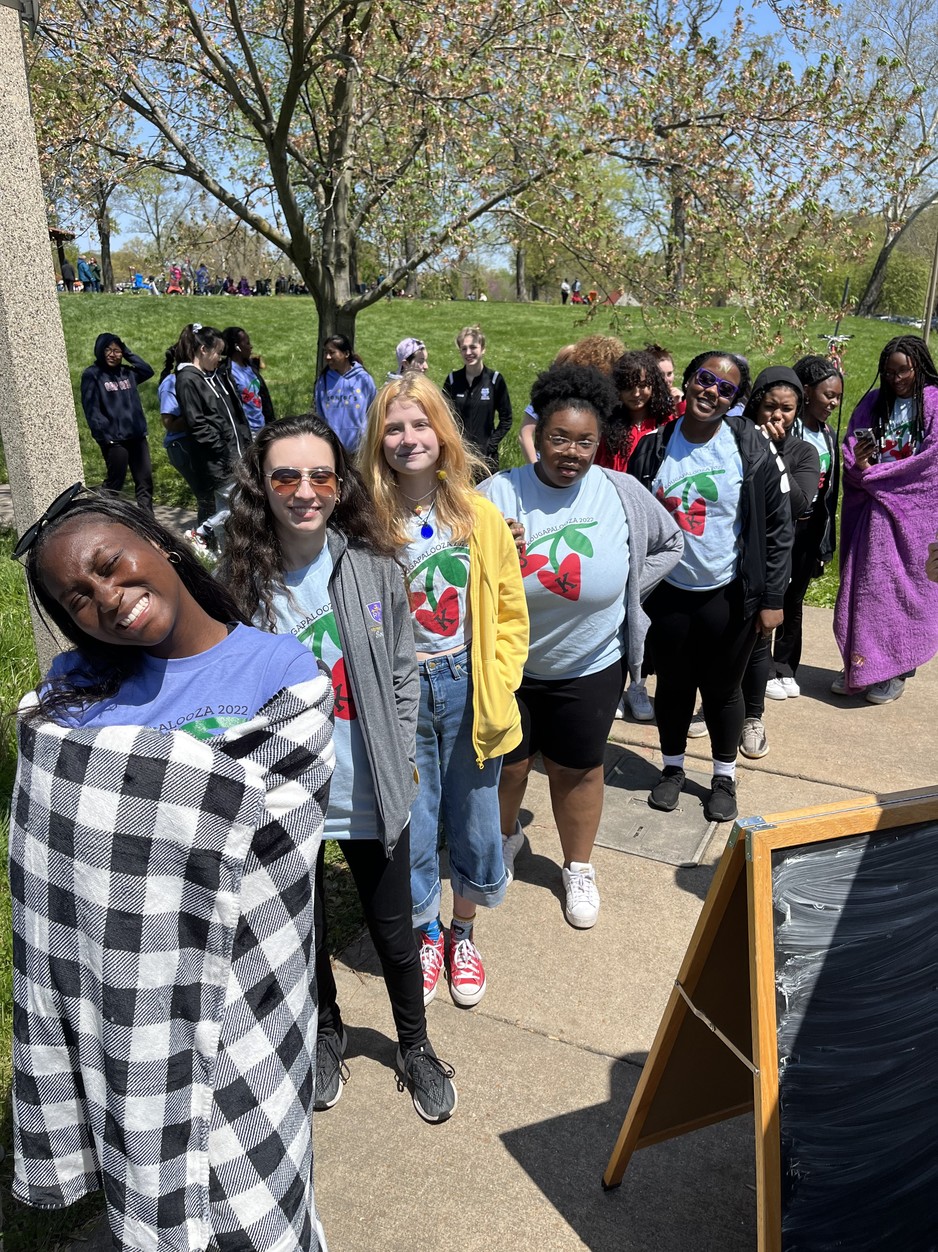 While the day started off chilly the sun was shining!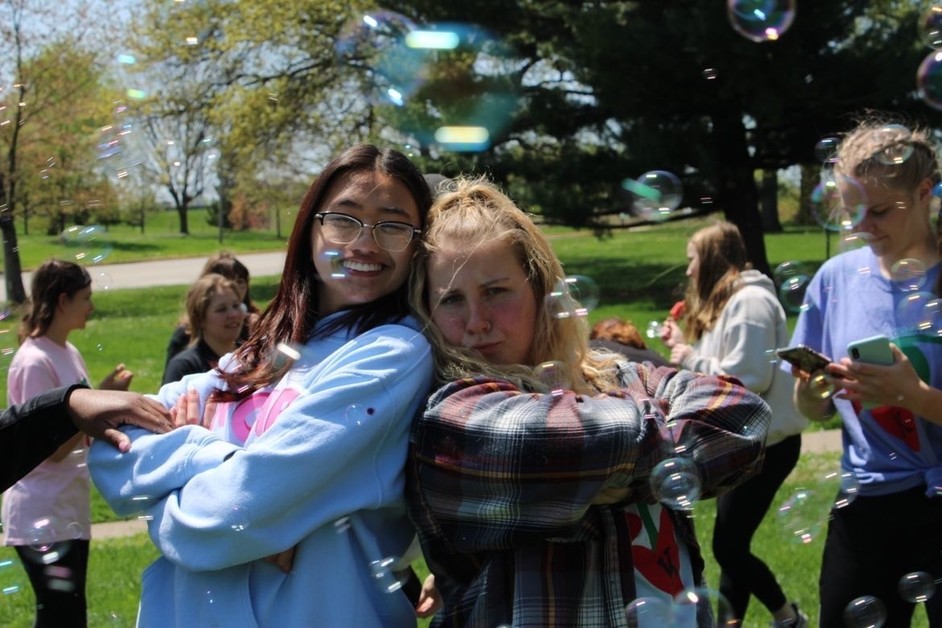 Juniors Nikki and Annie posing in the bubbles!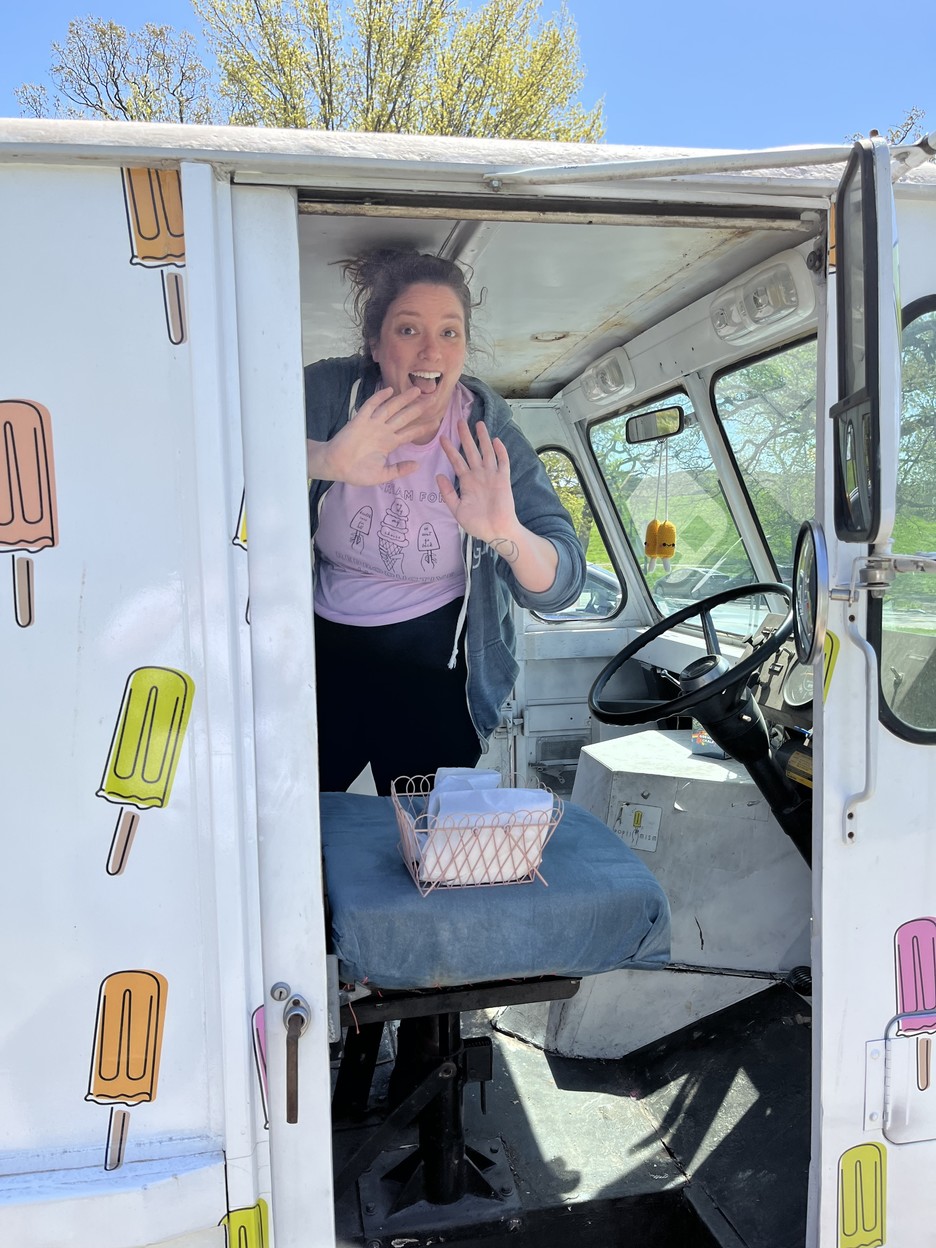 We are grateful for every opportunity we get to experience Kaylen Wissinger's '06 incredible pops from Poptimism!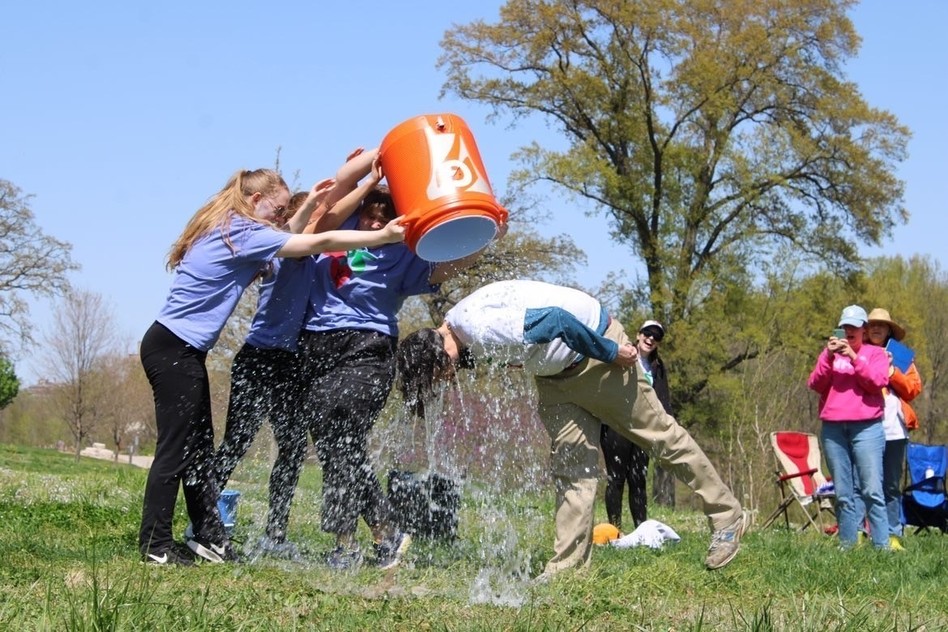 Students voted on teachers to dump water on and Mr. Odem was the lucky (unlucky?) winner!