Join us for High School Nights!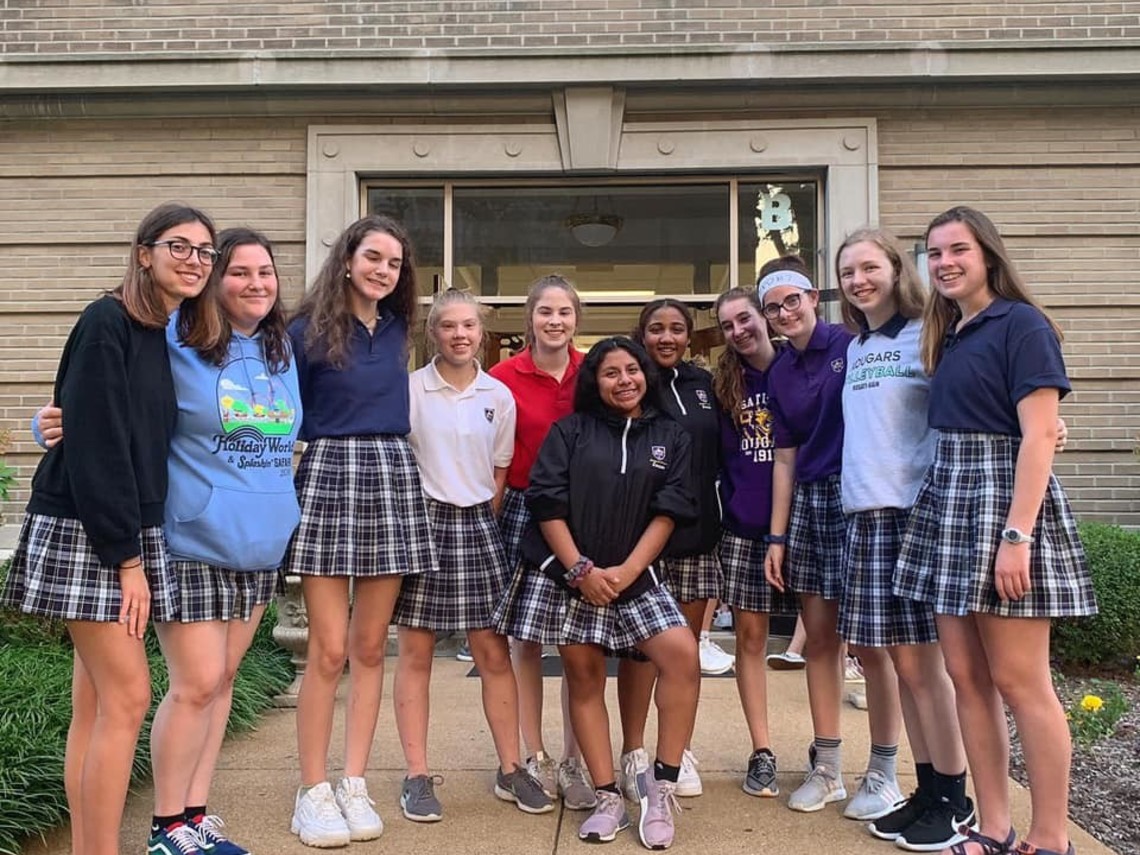 It is now the season for High School Nights!
Join us for one of the High School Night Information sessions hosted at schools around St. Louis. Hear from our current students about all the aspects of Rosati-Kain. Prospective parents and students grades 5-8 are welcome to attend. There will be a school fair from 6:00 - 7:00 PM followed by presentations from schools you wish to learn more about. More information to follow at a later date.
Rosati-Kain will also be hosting an Open House on October 30, 2022. The Open House is the best way to learn more about the many opportunities available to students at R-K. You will meet current students, faculty, coaches and alumnae. You'll have a chance to see many of our student-led clubs and organizations. We will show you around our vibrant Central West End campus and cover topics like curriculum, our Catholic identity, athletics, student life, and student resources. We can't wait to meet you!
Open House at Rosati-Kain High School:
High School Nights:
Tuesday, September 13th hosted at St. Joseph's Academy
Thursday, September 22nd hosted at Incarnate Word Academy
Tuesday, September 27th hosted at St. Dominic High School
Monday, October 3 hosted at St. Louis University High School
Wednesday, October 12th hosted at Vianney High School