Join us for High School Nights!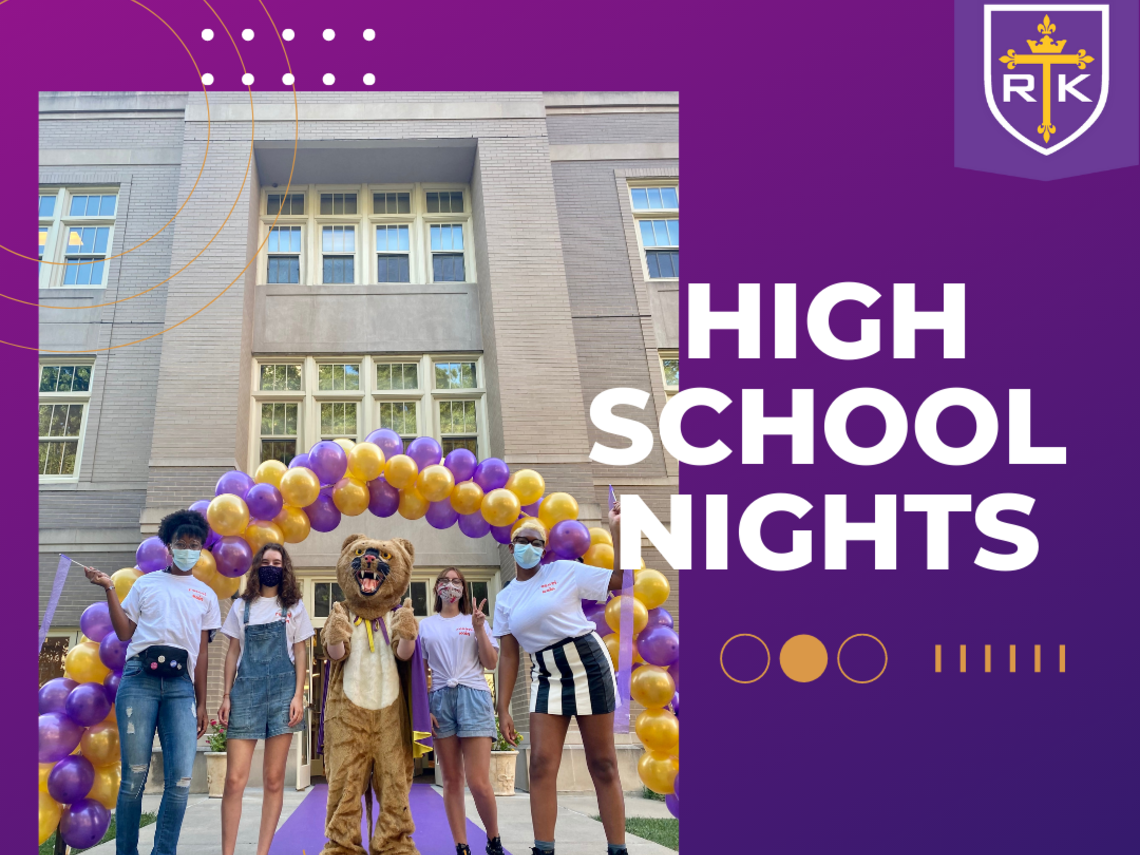 Registration is now open for High School Nights with Rosati-Kain! 
Rosati-Kain will host an in-person Open House on our campus for prospective students and their families on Sunday, October 24 from 12 to 4 p.m. 
We will also participate in the Archdiocese of St. Louis's four virtual High School Nights this fall. Each evening allows our prospective families the opportunity to view a presentation about Rosati-Kain High School. Each high school night, you can choose to view our presentation at 7:00 to 7:40 p.m. or 7:50 to 8:30 p.m. Click here to learn more and register today. We can't wait to meet our future Kougars! 
In-Person Open House at Rosati-Kain High School:
Virtual High School Nights: 
Thursday, September 23
Tuesday, September 28
Monday, October 4
Wednesday, October 13