CONGRATULATIONS, LEAH BROZOVICH '21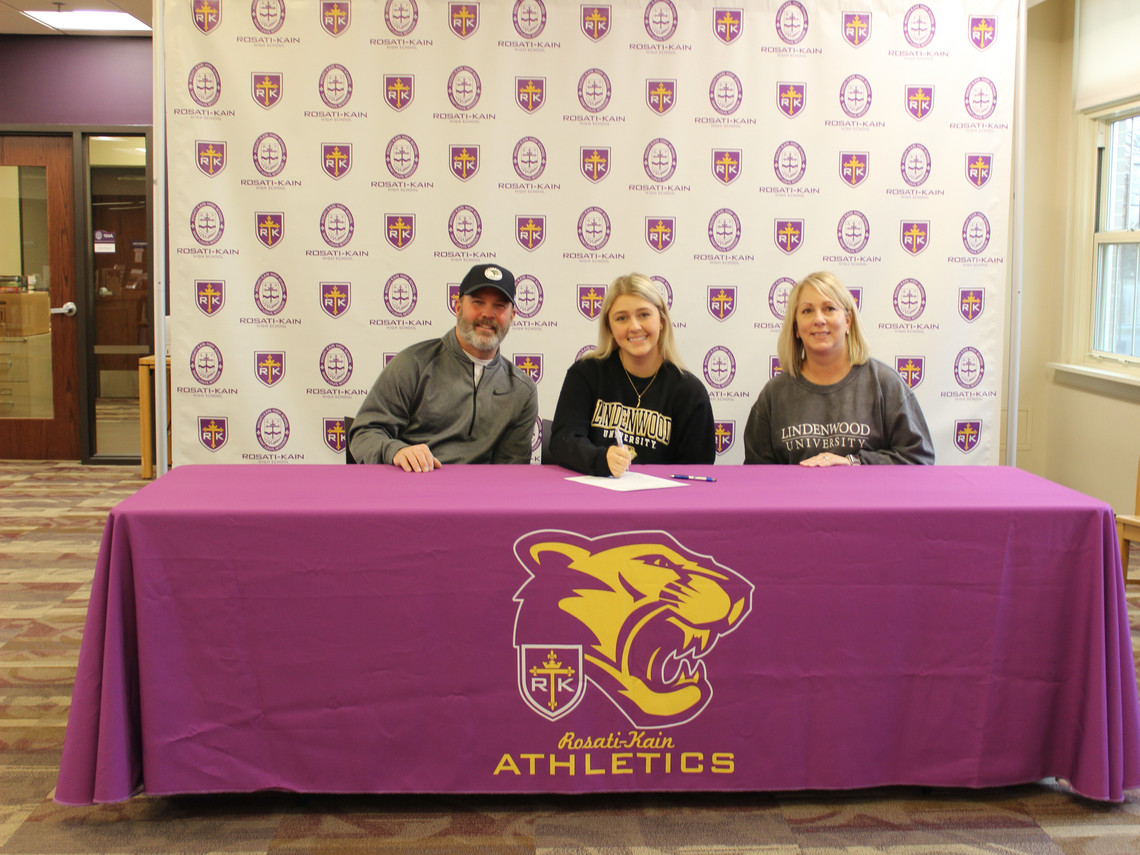 Saint Louis, MO – Leah Brozovich, a senior at Rosati-Kain High School, signs a National Letter of Intent, committing to play field hockey next year at NCAA Division II Lindenwood University in Saint Charles, Missouri.  The Signing Day took place on Wednesday, February 10th at 12:30 PM at the Rosati-Kain High School Main Campus Learning Commons (4389 Lindell Blvd, Saint Louis, MO).  
"Leah is one of the most resilient, fierce, and cheerful athletes I have ever coached," stated Field Hockey Coach Julie Murphy. "Coming to the program without any experience, Leah confidently stepped into goal as powerful drives flew at her, while adjusting her play to all instruction with a smile on her face."
"Thank you so much to all of my coaches, family, and friends that have supported me. A very special thank you to Coach Murphy, because without you, I would have never played field hockey, much less goalie. You believed in me so much and for that, I owe you everything! You and Coach B have taught me so much and helped me not only build as a field hockey play, but as a strong, powerful woman," said Leah Brozovich.
"Leah has been a force to be reckoned with on our field hockey team," said Athletic Director Mel Wilson. "She has been a joy to watch, and I wish her nothing but the best in her next phase in her athletic career." 
Leah was accompanied by her parents, coaches, friends, and Rosati-Kain High School Athletic Department Staff. Congratulations to Leah on this impressive accomplishment. We look forward to seeing her many future successes on and off the field at the collegiate level.