CONGRATULATIONS, KAILYN BRIDGES '21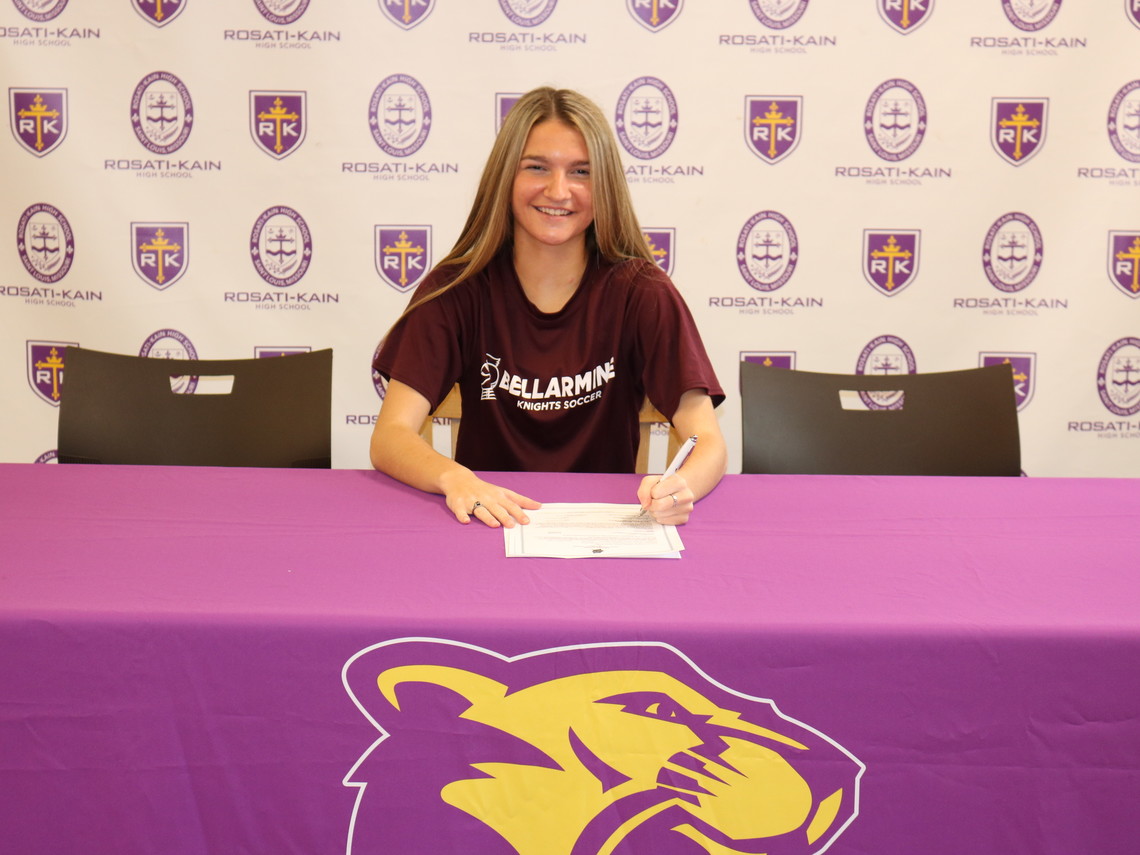 Saint Louis, MO – Kailyn Bridges, a senior at Rosati-Kain High School, signs a National Letter of Intent, committing to play soccer next year at Division I Bellarmine University in Louisville, Kentucky.  The Signing Day took place on Friday, December 11th at 12:30 PM at the Rosati-Kain High School Main Campus Learning Commons (4389 Lindell Blvd, Saint Louis, MO).  
"Kailyn has worked hard throughout her Rosati-Kain athletic career to be a force on the field," stated Athletic Director Mel Wilson. "I'm proud that she will continue her career as a Knight at Bellarmine."
"I would like to thank all of the coaches who have gotten me to this point in my athletic career, my teammates for supporting me through this journey, and most importantly, my family for always believing in me and encouraging me to chase my goals" said Kailyn Bridges. "I'm happy to further my education and athletic career at Bellarmine. I can't wait to see where the next four years take me."
Kailyn was accompanied by her parents, coaches, friends, and Rosati-Kain High School Athletic Department Staff. We would like to congratulate Kailyn on this incredible accomplishment. We're excited to watch her succeed on and off the field at the collegiate level.