CONGRATULATIONS, ATALAYA YOUNG '21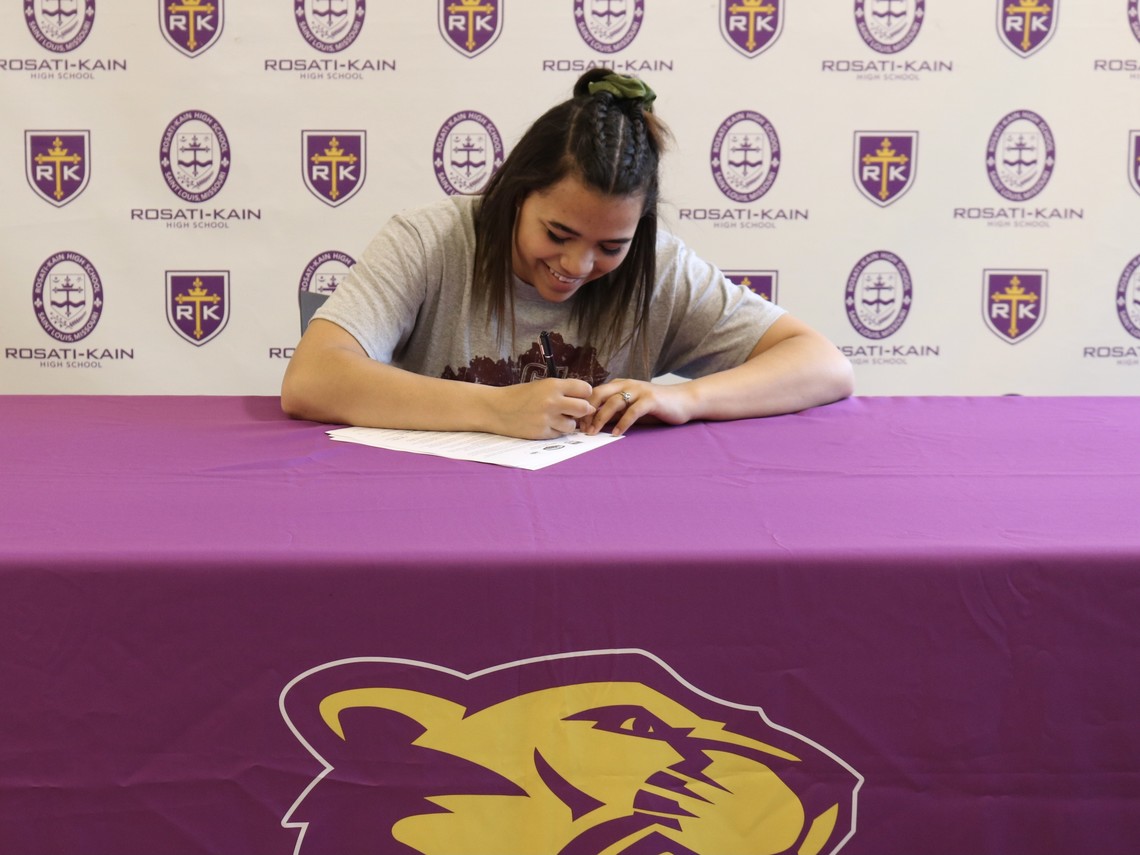 Saint Louis, MO – Atalaya Young, a senior at Rosati-Kain High School, signs a National Letter of Intent, committing to swim next year at Division II Campbellsville University in Campbellsville, Kentucky. The Signing Day took place on Friday, April 9th at 12:30 PM at the Rosati-Kain High School Main Campus Learning Commons (4389 Lindell Blvd, Saint Louis, MO).  
"Coaching Laya has been a joy! To watch her improve each season and achieve her goals makes us all so proud," stated Coach Patty Labelle. "Laya reached the state championships three times and has the school record in the 50 freestyle. We are looking forward to seeing Laya reach even more swim milestones in college. We know that she will continue to grow as an athlete, student, and young woman."
"Signing to swim in college means the world to me," said Laya Young. "Throughout my swimming career, I have wanted to be part of a college team. I am super excited to be able to achieve this dream of mine. Thank you to all of my coaches."
"Laya has worked hard and blossomed into a great swimmer in high school," said Athletic Director Mel Wilson. "I am excited to see her move on to the next level and continue to excel in her athletic career."
Laya was accompanied by her family, friends, Rosati-Kain High School Athletic Department coaches and staff. We would like to congratulate Laya on this impressive accomplishment and look forward to watching her achieve even more as a student-athlete at the collegiate level. 
  
FOR MORE INFORMATION, CONTACT: 
Mel Wilson, Athletic Director | (314) 533-8513 ext 2221, [email protected]