CONGRATULATIONS, ALANA MEARA '21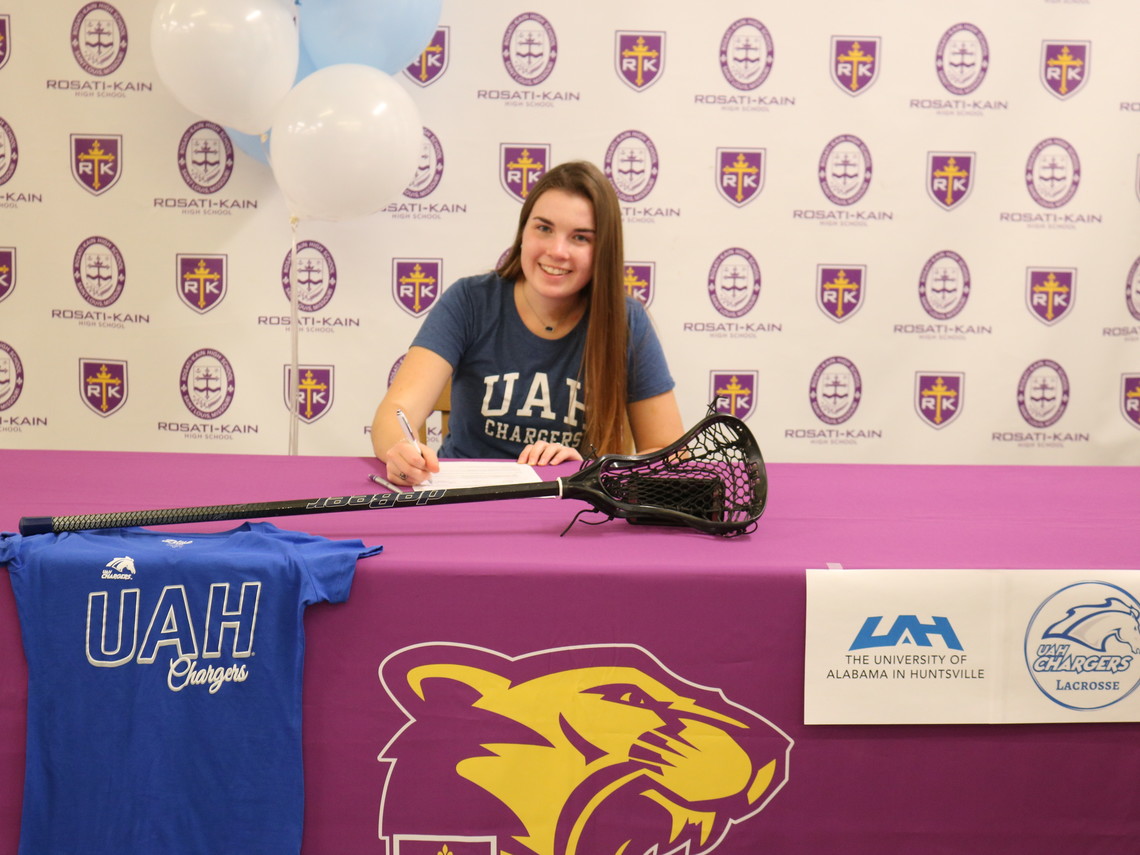 Saint Louis, MO – Alana Meara, a senior at Rosati-Kain High School, will sign a National Letter of Intent, committing to play lacrosse next year at Division II University of Alabama in Huntsville.  The Signing Day will take place on Monday, November 23rd at 1:00 PM at the Rosati-Kain High School Main Campus Learning Commons (4389 Lindell Blvd, Saint Louis, MO).  
"Alana is the quintessential student-athlete," stated Coach Michael Kickham. "She is incredibly hard working both in the classroom and on the field, and she serves as an excellent leader and role model for all student-athletes at Rosati-Kain."
"This moment means so much to me," said Alana Meara. "Seven years ago, I would have never imagined myself here, but I wouldn't change it for the world. My love for the sport continues to grow, so I can wait to play for the next four years! Go Chargers!"
Alana will be accompanied by her family, coach, and Rosati-Kain High School Athletic Department Staff. We would like to congratulate Alana on this great accomplishment and look forward to watching her succeed as a student-athlete at the collegiate level.