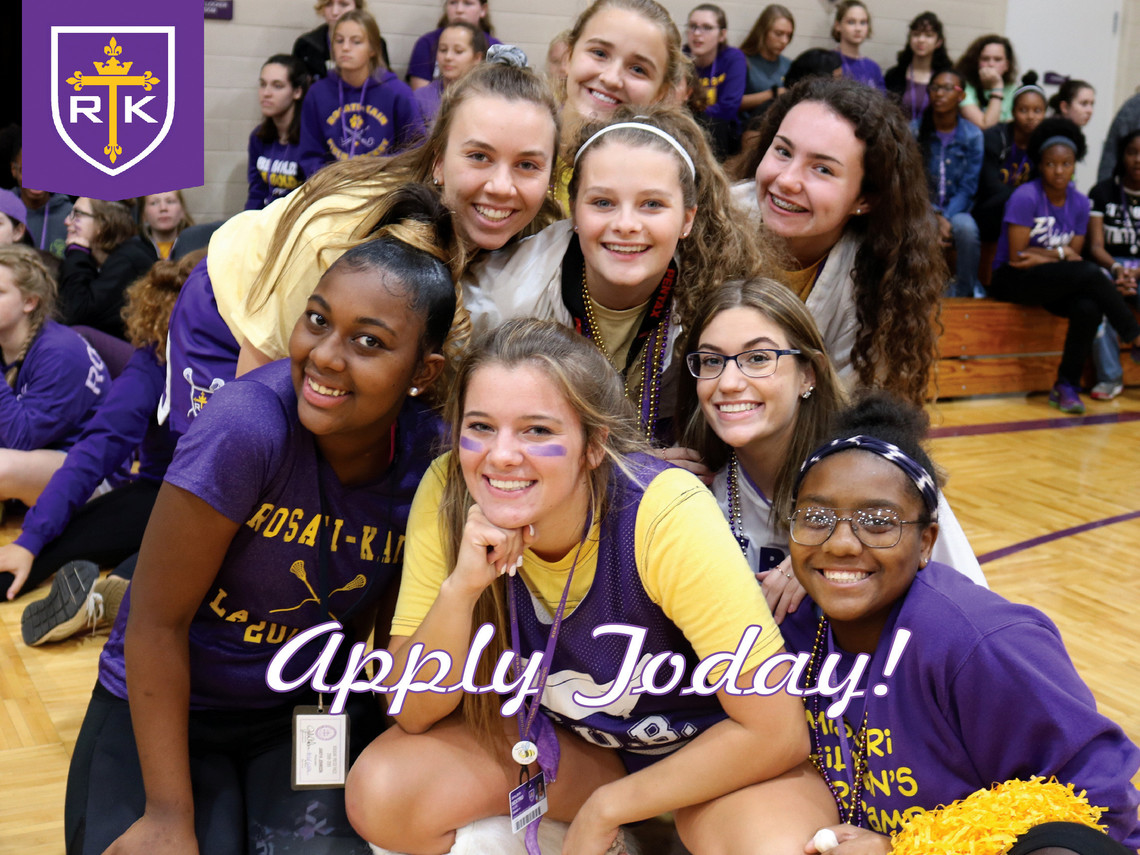 The choice of a high school is probably one of the most difficult decisions you have had to make in your life to date.  
You have done your research and feel confident that Rosati-Kain high school is the place for you. We are excited to share the R-K tradition of excellence with you and your family. Welcome to the Kougar family!  To access our online application process, please click one of the links below.
The Archdiocese of St. Louis High School Application is for those students who are currently in 8th grade at a St. Louis Archdiocesan Catholic Grade School.  This online application will be open October 15, 2018.
Archdiocesan High School Application
For all other 8th grade students or international students, please click on the Apply Today link below.  This online application is open year-round.
Apply Today! (Non-Archdiocesan)