Annual Kairos Retreat Returns to Overnights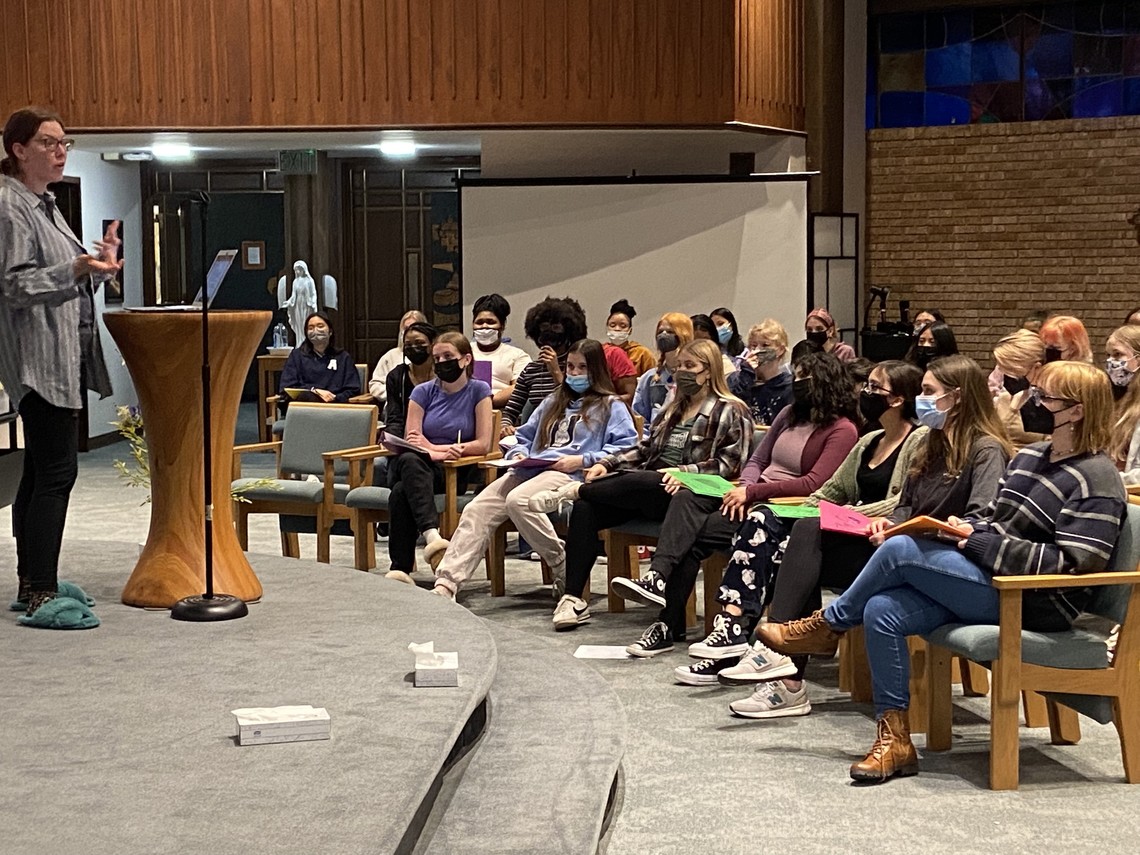 The Class of 2023 just completed their Kairos retreat, an annual three-day retreat experience for juniors. Kairos means God's time, as this retreat allows the students to reflect on their relationship with God, others, and self. Kairos is an exciting checkpoint in every Rosati-Kain student's high school career, as it signifies how close she has come to graduation. This was the first overnight retreat since 2019! 
Juniors were welcomed at the Pallottine Retreat Center for a rewarding three days together. They partook in reflective and community-building activities, engaged in small group discussions, and were presented with unique opportunities to get to know one another on a deeper level. Senior and faculty leaders joined the retreat to share their wisdom and companionship with the juniors, while guiding them through the experience. Students came away knowing they are loved within this community and in their families. We hope that this experience gave them the chance to do some spiritual formation to help in their preparations to become the senior leaders of our school.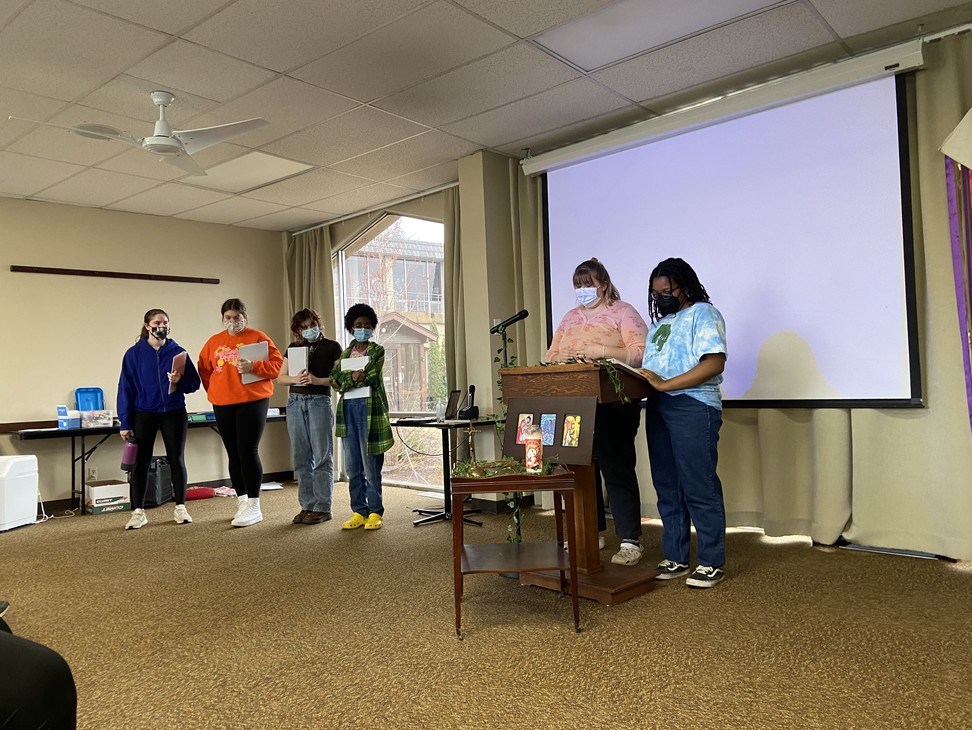 Senior Kairos Leaders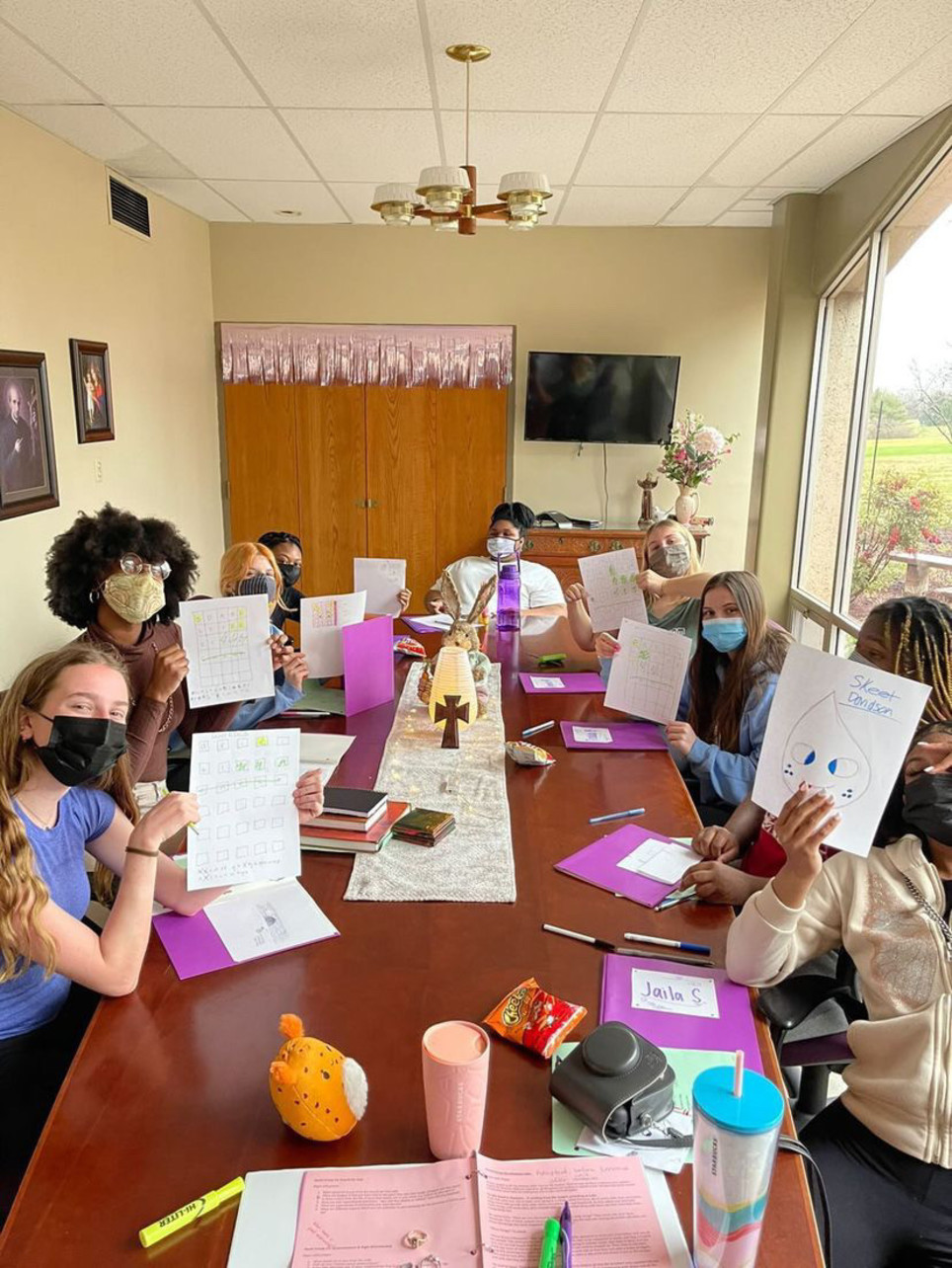 Juniors during a small-group session