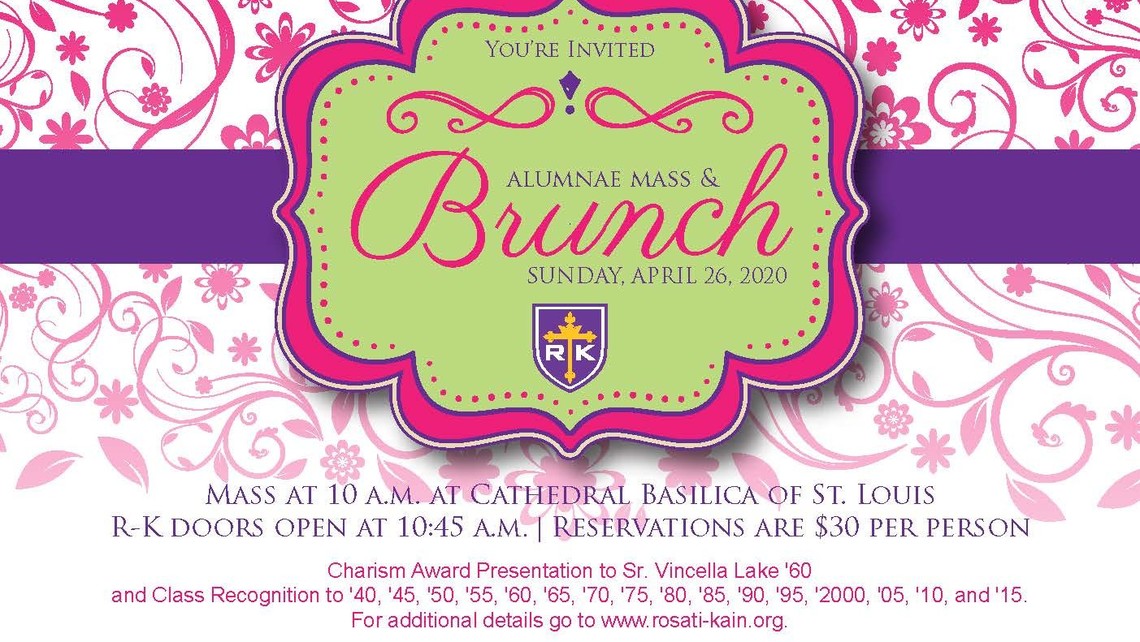 You're Invited!
Rosati-Kain High School invites you to the Alumnae Mass & Brunch on Sunday, April 26, 2020.
Mass at the Cathedral Basilica at 10:00 am
R-K Doors Open at 10:45 am
Reservations are $30 per person
Please click HERE to make reservations.
For special parking arrangements, or to make your reservations via phone, please call Jennifer Shephard Guidici '87 at 314-533-8513 ext. 2216.
Please indicate if you are able to attend Mass at the Cathedral Basilica in addition to brunch.
If you are unable to attend, please consider sending in your favorite R-K memory to share with your classmates.
February 20, 2020 - 1:39pm