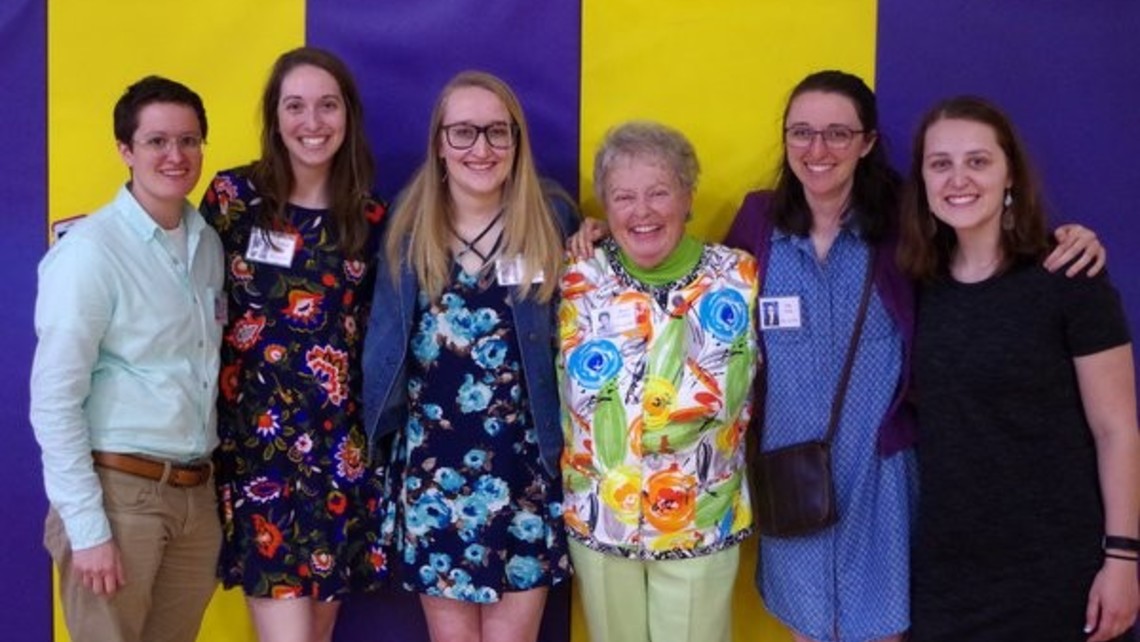 Keep your Kougar Pride strong by joining the R-K Alumnae Association!

Alumnae Association Meetings will be held on the 3rd Wednesday of the month at 6:30 pm in the Learning Commons on the Newstead side of the building unless otherwise stated. The meetings for 2019 are as follows:

February - no meeting due to the Kaleidoscope Auction on the 16th. Hope to see you there!
Wednesday, March 20th, monthly meeting
Wednesday, April 17th, monthly meeting
Sunday, April 28th, Alumnae Brunch!
Wednesday, May 15th, monthly meeting
Monday, May 20th, Graduation, ASK Sponsors and Class of 69 Honor Guards
Wednesday, June 19th, monthly meeting
July- NO MEETING
Wednesday, August 21st, monthly meeting
Wednesday, September 18th, monthly meeting
Wednesday, October 16th, monthly meeting
Career Day at R-K, TBA
Sunday, November 17th, Unique Boutique (tentatively)
December-NO MEETING

We welcome our alumnae from ALL classes to join us at the monthly Alumnae Association meetings. For more information, please email Jennifer Shephard Guidici '87 at rkarchives@rosati-kain.org.
February 25, 2019 - 3:00pm