2021 AP CSP Female Diversity Award Winner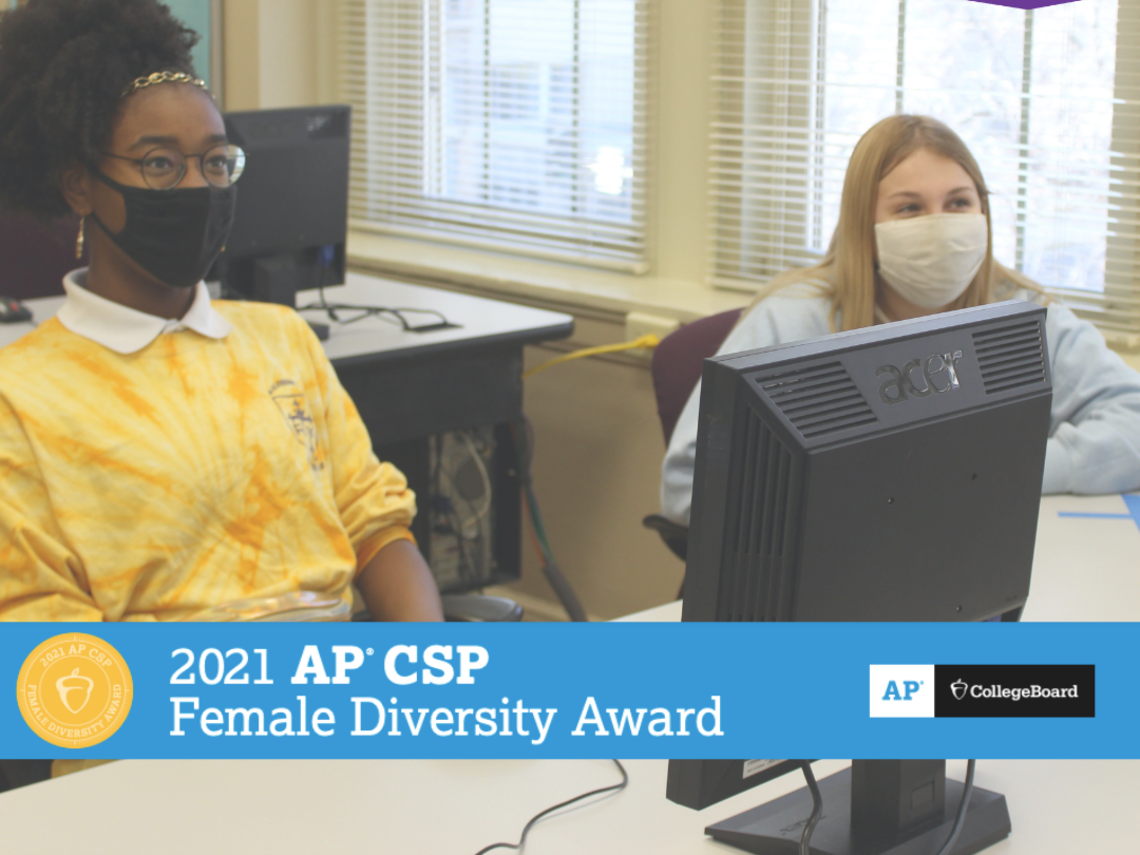 We are thrilled to share that Rosati-Kain High School has earned the College Board AP® Computer Science Female Diversity Award for exceptional female representation in our AP Computer Science Principles course. According to College Board, this award acknowledges schools for their work toward equal gender representation during the 2020-21 school year. Rosati-Kain is one of only 760 schools nationwide—AND only one of four schools in Missouri —to earn this distinction.
College Board has compiled research that can be found here showing that female students who take AP computer science are more likely to major in computer science in college compared to female students of similar background who did not take the courses. You may visit their website to view additional resources.