Kristen Jackson | Director of Enrollment Management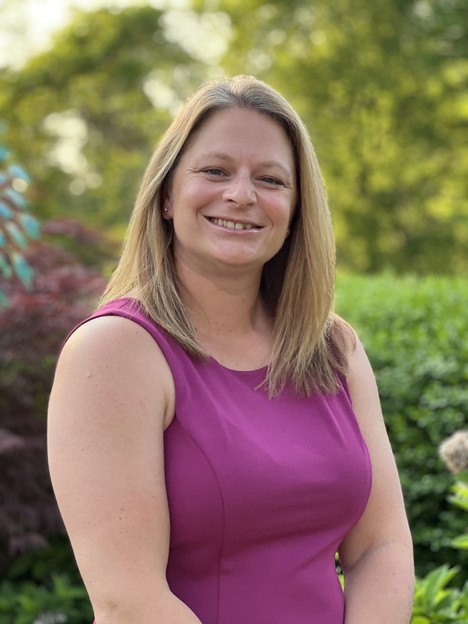 Dear Prospective Students and Families,
Thank you for your interest in Rosati-Kain.  My name is Kristen Jackson, Director of Enrollment Management, and I am excited to introduce you to our school.  Rosati-Kain provides a unique environment, one that promotes academic excellence, a wide range of diversity, independence, and kindness to each other in all that we do.  With over 100 years of educating young women to lead and serve the world, Rosati is remarkably positioned to serve the next generation.
We are located in the heart of the Central West End, a neighborhood rich with history and culture.  Additionally, we are adjacent to the Cathedral Basilica of St. Louis, and we enjoy Forest Park as part of our extended campus. Furthermore, we have students from more than 75 zip codes; we have 100 partner schools in and around metropolitan St. Louis; and we host international students from all over the world. Our campus is truly a diverse and welcoming community.
When you choose Rosati-Kain High School, you're choosing a rigorous academic environment.  We are a family of thinkers and doers where each person is accepted, respected, and appreciated. In giving students the chance to make a difference, make mistakes, and make connections, Rosati offers young women a place to realize all that they might be. We place great importance on the size of our school as it allows us to truly know and connect with our students. Italian philosopher Roberta De Monticelli asks the important question, "What does it mean to know a person?" Here at Rosati, it means everything—we are not alone, we have hope, we form bonds, and we can accomplish great things. Here our students become great contributors to their communities and ultimately to society as a whole. 
Please browse this site and take a look around. We're excited to welcome you to take the next step and come visit us in-person. We host an annual Open House as well as multiple high school nights this fall where I'll help guide you through this important process of choosing your next home. Finally, we host a number of additional events for students in grades six, seven, and eight.  I would love for your daughter to join us and see what it means to be a Kougar.
For more information or for additional questions, please feel free to contact me. I look forward to meeting you!
Kristen Jackson
Director of Enrollment Management
(314) 533-8513 ext 2215
[email protected]