Laura Schulte | Director of Enrollment Management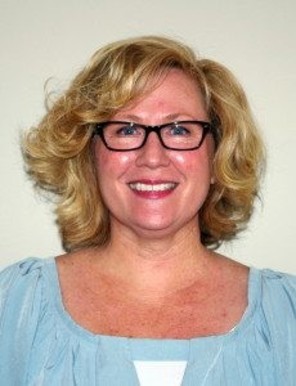 Dear Prospective Students and Families,
On behalf of the administration, faculty, staff and students of Rosati-Kain, thank you for your interest in our school.  My name is Laura Sestric Schulte, Director of Enrollment Management, and I graduated from R-K in 1986.  After years in the non-profit sector, I have once again come back for the opportunity to let others know how I think R-K is special.  We have a unique environment that promotes independence, strength and loyalty.  In 2011, Rosati-Kain celebrates its 100th year of educating young women in the St. Louis area.  The Class of 2017, made of 89 students, received over $11.9 million in scholarships to over 49 national universities. For the 2017-18 school year, we have students from 70 different zip codes, 90 partner schools in and around the metropolitan St. Louis area and two exchange students from China.
We are in the heart of the Central West End, voted one of the Top Ten Neighborhoods in Great Places in America for 2014 with diversity all around.  We are adjacent with the Cathedral Basilica of St. Louis and we use the nation's #1 park in America (2015), Forest Park, as part of our extended campus. We look forward to showing you our multi-million dollar renovations that expand and enhance the learning environment of the school.  You can learn about us on this site, but I hope you will experience the full spirit of R-K by visiting our campus.  In addition to events we will be hosting throughout the year, we also have our annual Open House and I will be presenting at multiple high school nights each fall.  I look forward to meeting you to talk about this wonderful environment personally.
Rosati-Kain is a high school for those who want a challenge in a rigorous academic environment, while helping reach your full potential.  While collaboration and unity are strengths here, individual achievement is encouraged while finding an academic goal to open our graduates to the world.  With the student body and faculty working together, I know you can go anywhere you desire as long as you are willing to put in the effort and work.  We are a family of different and diverse thinkers and doers but each person is accepted, respected and appreciated.  I hope you come to see what we can achieve together.
For more information or for additional questions, please feel free to contact me.  I encourage you to schedule a tour with your daughter at your earliest convenience at any time during the school year.  We tour 8th grade families during the entire year and tour 7th grade families from March 1 on through the remainder of the school year.  8th grade students may request a shadow visit at any time after their tour is completed.
We also offer a new online process that can walk you through the steps of applying to Rosati-Kain for those families that do not receive an Archdiocese application.
Registration to our events like Rec Night and Behind the Scenes are available thorough this online process as well, so even if you are not ready to apply to Rosati-Kain yet, please feel free to use this new application for easier access to information for fun events for all girls in 6th, 7th and 8th grades.  I look forward to the opportunity to meet you soon.
Laura Schulte
Director of Enrollment Management
(314) 533-8513, ext. 2215
[email protected]