Kougar Klassic is LIVE!
The Annual Kougar Klassic has begun!!! Each graduating class of R-K is now in the race to become the 2020 Champion! This event is based on participation, not dollar amount! To win, your class must have the most individual donors. 

You can also BOOST your class standing by having the most recurring donations! So start your monthly $5-$500 donation today!

Join the race and donate by clicking HERE!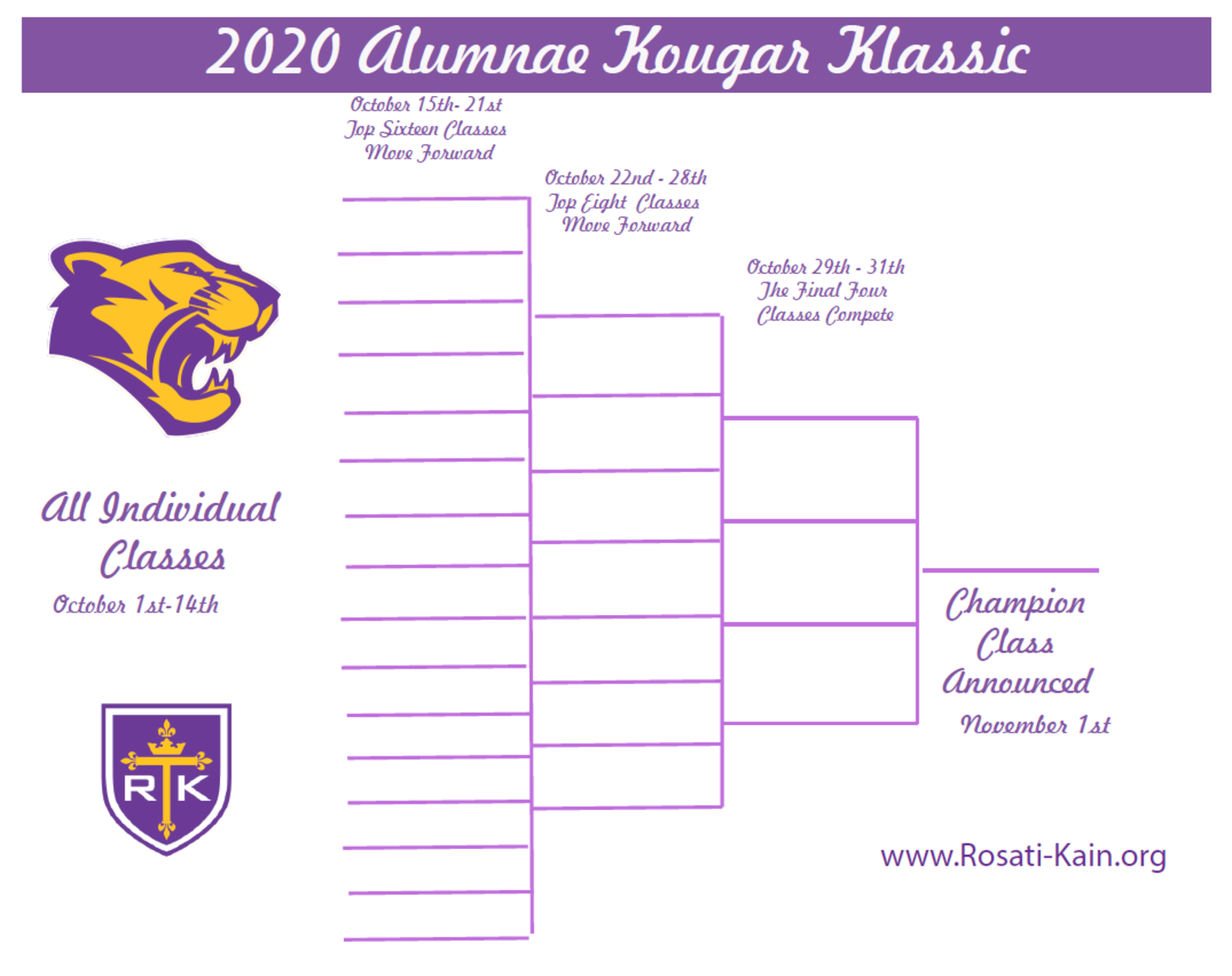 The future is rooted in all of us! Rosati-Kain High School has a base of over 6,000 active alumnae.  These women are firmly linked with the over 13,000 alumnae who have walked through the doors of R-K since 1911.
We hope that this website, and the new alumnae pages in particular, will help you maintain and strengthen your connection to Rosati-Kain. You will find information on upcoming events, details about Alumnae Mass & Brunch, class reunions, news, and photos of what is happening at school.

Our alumnae are a vital component of the success of R-K! There are many ways you can be involved, whether it is attending the auction, sending us information about your achievements, or supporting financially the Fund for R-K.  We encourage you to contact the Advancement Office at any time to suggest new things or to ask questions!  We look forward to hearing from you!  
Please take a moment to update your contact information so we can keep you informed on everything R-K!