Jim Powers | Athletic Director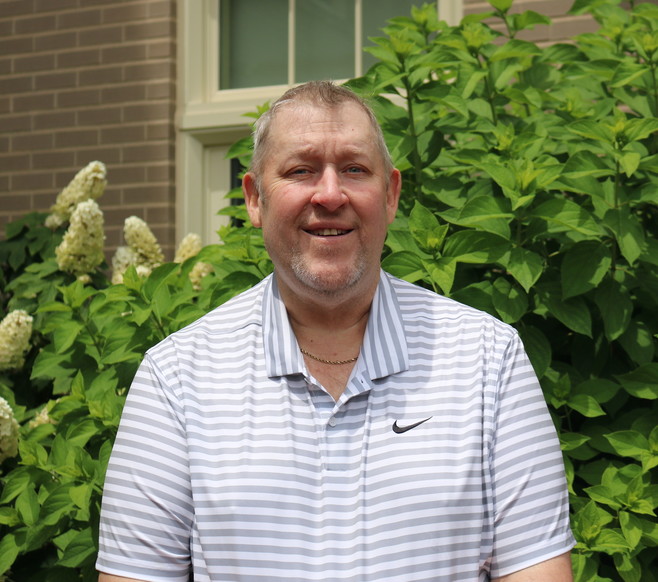 The Rosati-Kain family would like to welcome Jim Powers as our new Athletics Director for the 2022-23 school year.
Powers comes to Rosati-Kain with a wealth of knowledge in high school sports as he coached for many years in his hometown of Youngstown, Ohio before moving to St. Louis in 2004. In his time in St. Louis, he has been one of the go-to resources when it comes to covering high school sports as he currently handles all of the prep sports coverage for Dan McLaughlin and his website, scoops with Danny Mac. Powers also is a high school sports analysis for the Fox 2 Prep Zone on Friday nights. He also has helped the Missouri State High School Activites Association at many of their state championships over the past 15 years.
Powers has also worked on the collegiate level as the Coordinator of Athletic Communications at Maryville University and also handled their play-by-play duties on their streaming platform, SaintsVision. While at Maryville, he also helped with facility scheduling and was on many university committees on behalf of the athletics department. Powers is also involved with the NCAA as he has been a part of the national media coordination team at both the FCS Football championship and the NCAA Division II Men's Basketball Elite Eight. 
Powers is also a respected official in the area as he has earned the respect of many coaches and athletic directors in the area with how he promotes prep sports and especially girls' athletics.
"I am excited to be a part of the Kougar family. This is a new chapter for me and I am ready to bring my knowledge and love for high school sports to the Rosati-Kain students, athletes, and parents. I have a passion for prep sports and especially girls' athletics due to coaching girls' basketball and softball for many years in Ohio and I bring that passion to making sure that girls' athletics are being showcased in the area."
Jim Powers
Athletic Director
(314) 533-8513, ext. 2221
[email protected]