Mel Wilson | Athletic Director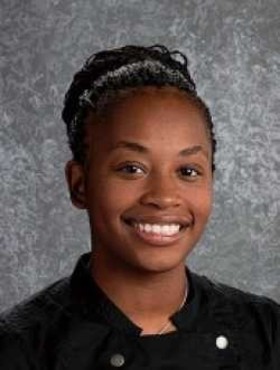 Welcome to the Rosati-Kain Athletic Department.  I am Mel Wilson, athletic director and Class of 2004, and I invite you to explore our athletic site and learn more about our Kougars.
The goal of the Rosati-Kain Athletic Department is to provide our students with opportunities to participate in athletics while developing their talents in a nurturing and challenging environment, rich in tradition.
Our athletic programs have excelled in the Archdiocesan Athletic Association Conference. We have also earned top state accolades in soccer, basketball, volleyball, cross country and track.
Our programs provide an environment to assist any skilled athlete achieve her goals while also instilling the R-K spirit to "believe, achieve and do." Many of our student athletes also go on to compete at the collegiate level upon graduation.
If you have further inquiries about the athletic programs, please contact me. As always, we look forward to seeing you at our games, meets and competitions. GO KOUGARS!
Mel Wilson
Athletic Director
(314) 533-8513, ext. 2221
[email protected]
Mel Wilson holds a Bachelor of Science degree in Psychology from Valparaiso University and a Master of Science in Sports Administration and Leadership from Valparaiso University. The 2021-22 school year marks her twelfth year in the Rosati-Kain community.